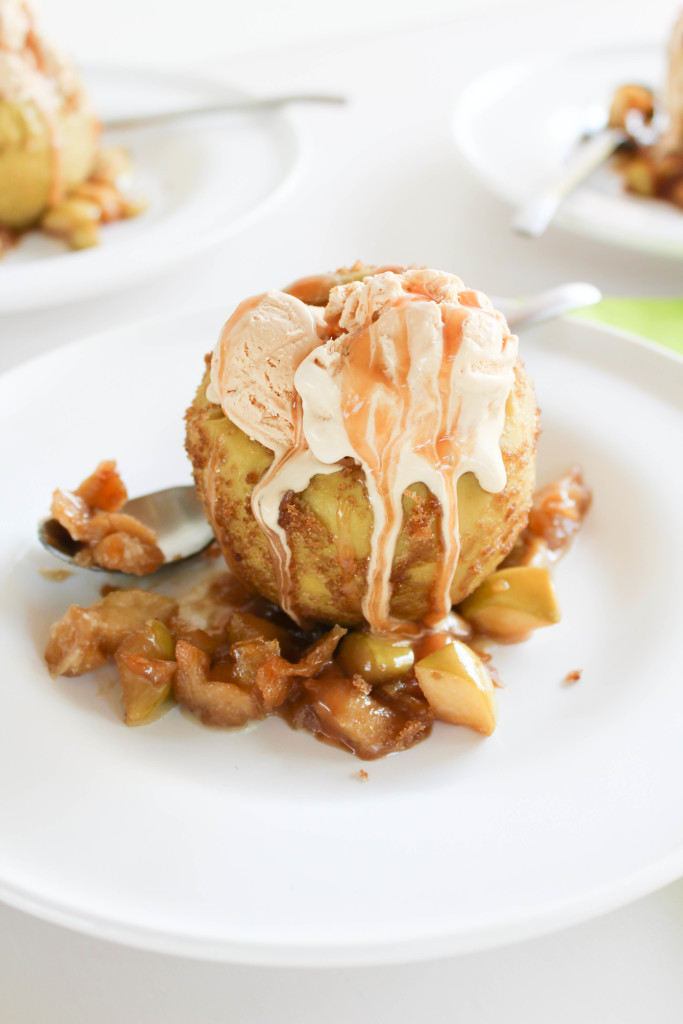 I know I've mentioned it many times already, but this week officially kicks off my favorite month of the year by far. OCTOBER!
Time to usher in the ghosts, ghouls, pumpkins, candy corn, and caramel apples.
Let's take a moment to talk about caramel. First off, I realize that I might have a different view on this, but I pronounce it care-a-mel. What about you guys? I think it's an east coast thing. But, come on, there's an "a" in there, right?!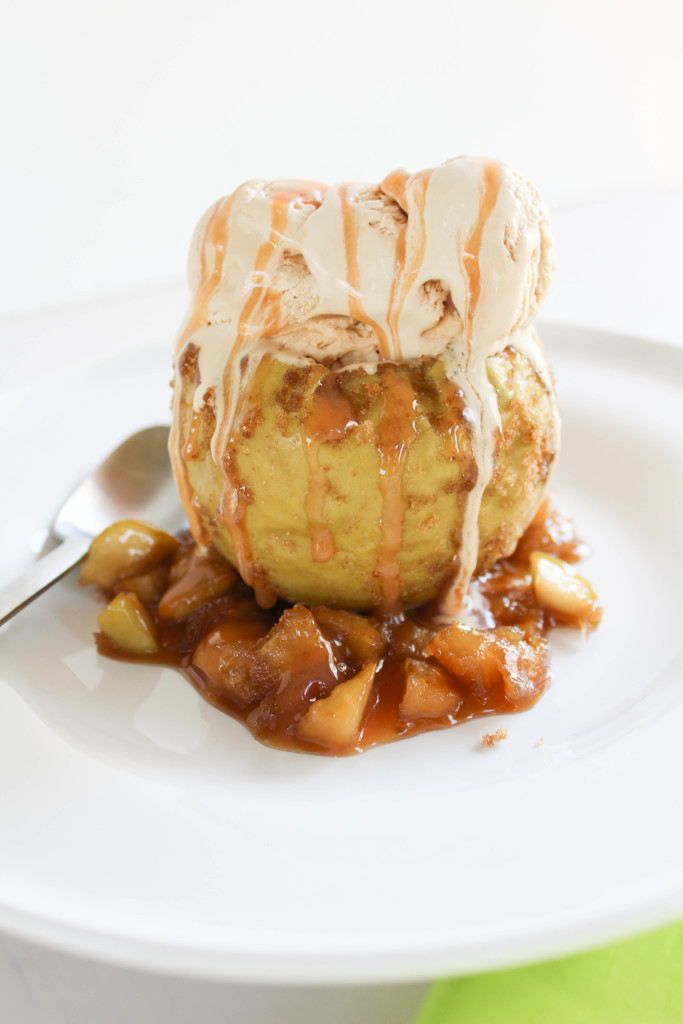 Ok, back to caramel apples…the perfect combination that just screams fall. I make a batch every single year before halloween and plan to do the same thing again this year. (Watch out for a future blog post 😉
I've been sharing a new ice cream recipe once a month for the last little while and continue to keep this trend going until I have a full year under my belt. So how could I make a twist on a classic halloween dessert with ice cream?
By making caramel ice cream baked apples, of course!