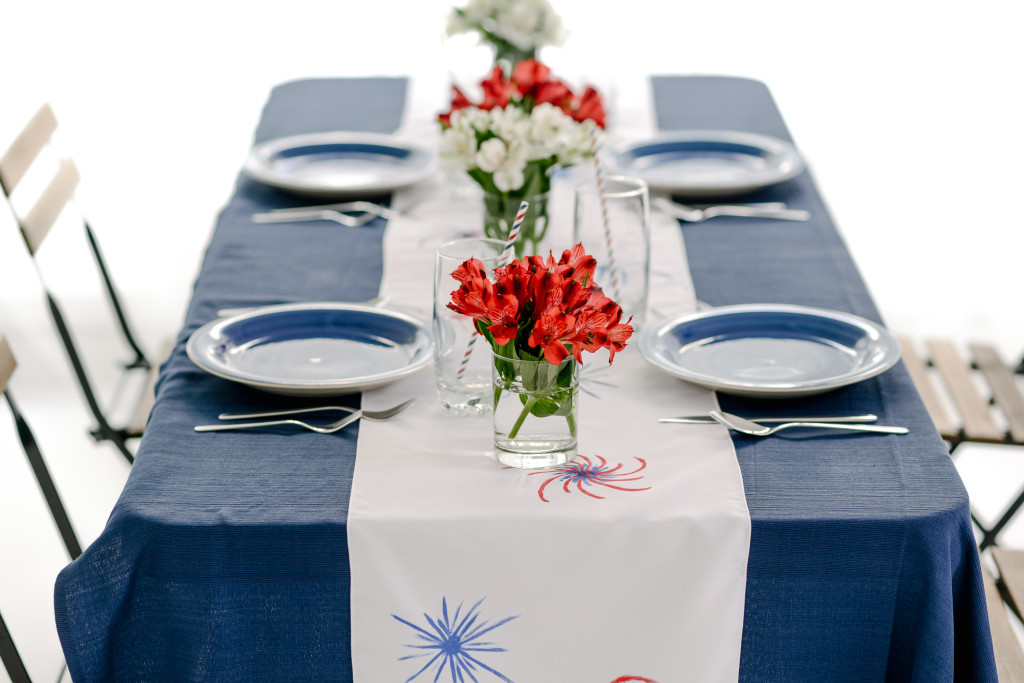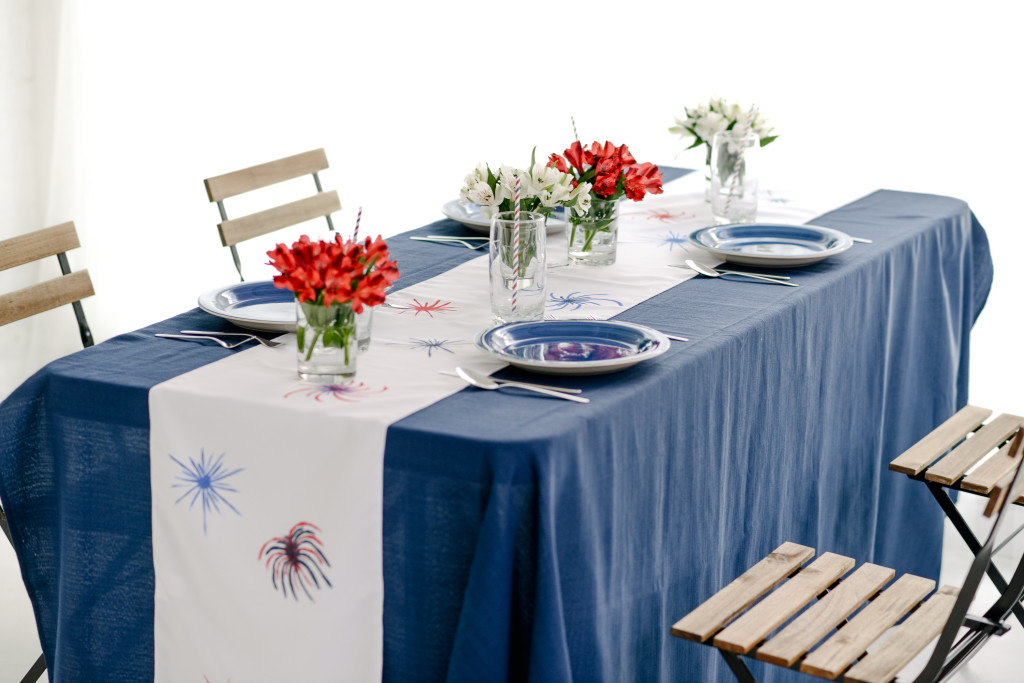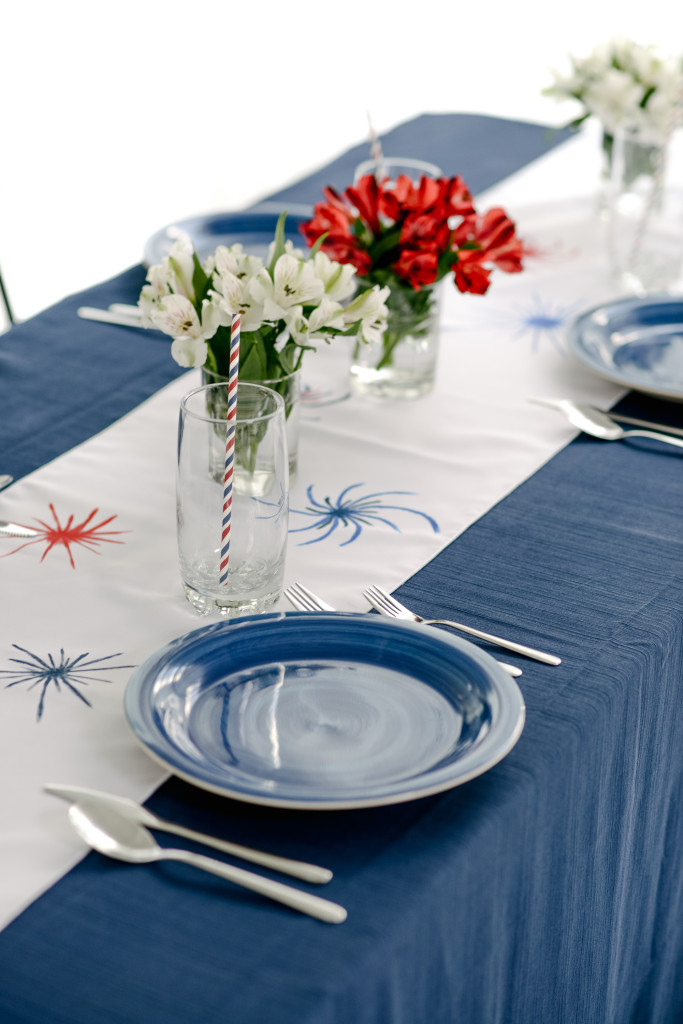 The 4th of July is tomorrow and I'm planning to head up into the mountains to try and escape some of these crazy temps down here in the valley.
I'm all for the heat, but 104 degrees is pushing it.
Mimosa's in the mountains. Doesn't that just sound better?
Do you guys have any fun 4th of July plans? Stressing out about any last minute get togethers that you got roped into? Or just trying to finish up last minute details for a family bbq?
If so, I have the perfect last minute DIY project that is soooo super easy to do and something that can easily be done in less than an hour. Plus, you only need a few things to pull it off.
This DIY fireworks table runner is the perfect little accent to your 4th of July table and something you could easily use every year. Just incorporate different dinnerware and tabletop accessories to make your designs different each time!