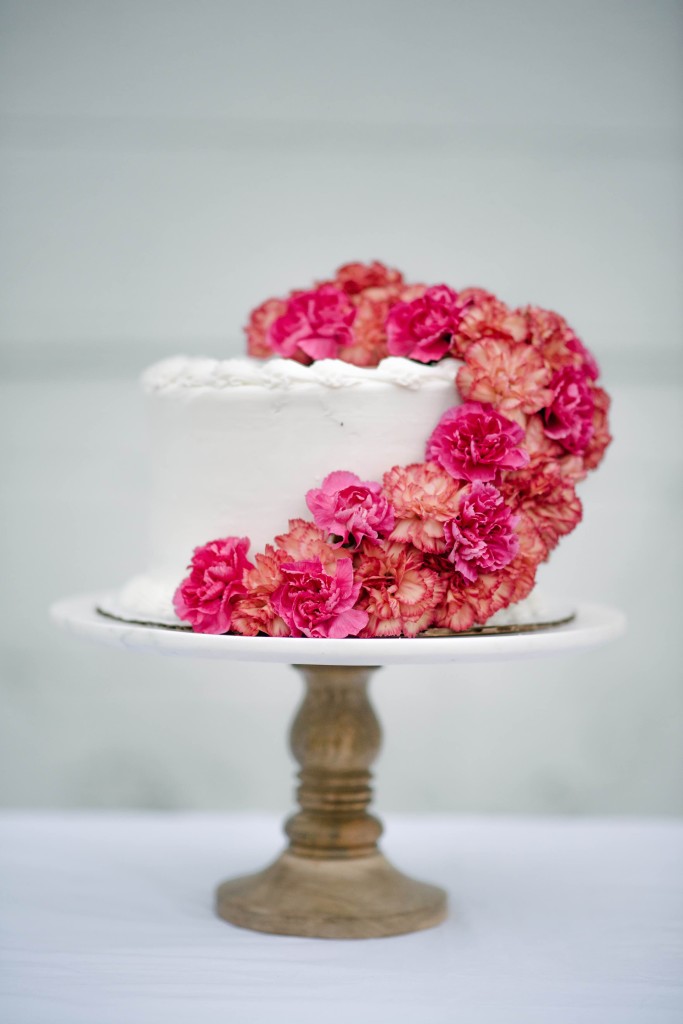 One of my very favorite things is cake. Homemade or store bought, I'm not picky.
I might have even been known to take a trip to the local grocery store to buy myself my very own cake. For no reason. This may have happened on multiple occasions too. (No, I don't eat the whole cake. And come on, no judgement).
Another one of my favorite things is giving a normally boring store bought cake a pretty little makeover.
We're now combining cake and a makeover. What is better than that?!
If you need to make a cake for a party, birthday, or get together, I am all for a homemade cake, but sometimes it's easier and such a time saver to order from your local bakery or grocery store instead. Plus, you have some insurance for if those cake skills of yours end up lacking on the day of the party. 😉
And did you know that you can order a plain white cake (or any color) from the bakery? You don't have to order one from those party books!
You can dress up a plain cake with a fun topper (like this one I shared here), but it's just as easy to create a really memorable and gorgeous topper with fresh flowers, like the pros!
Today, I'm going to show you how to create a DIY fresh floral cake topper using only $10 worth of pretty blooms!