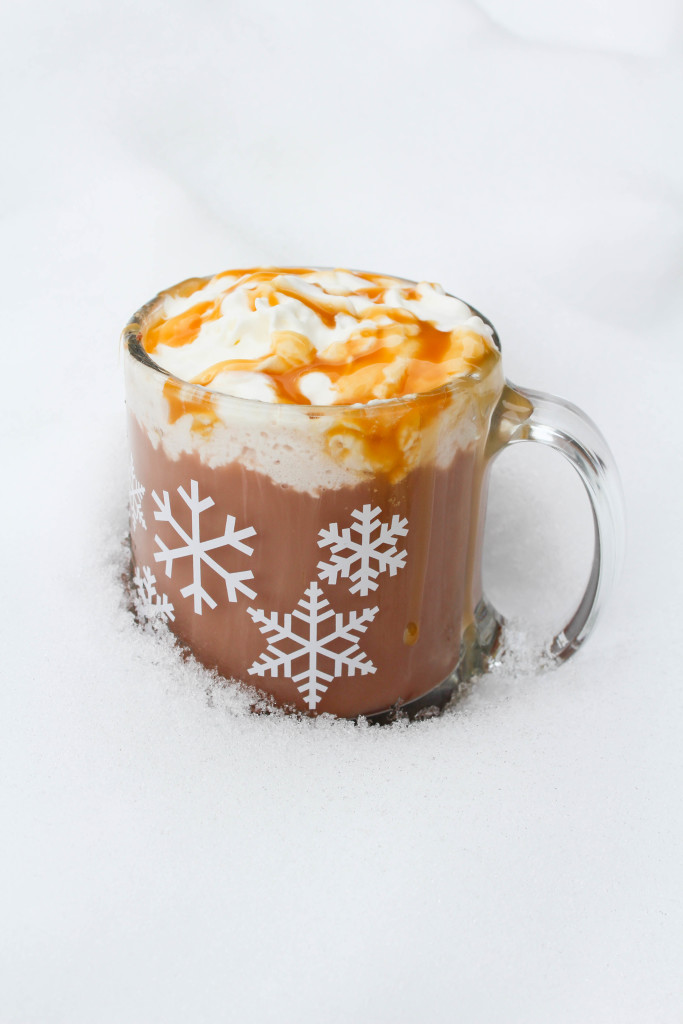 Gooey caramel, rich hot chocolate, light whipped cream, and snow. Wait, snow?
Ok, maybe not snow, (I added that for effect), but ice. Definitely ice.
Not exactly a combination that you'd put together normally, but for today's post, it's the perfect, delicious blend needed to create a yummy cup full of frozen caramel hot chocolate!
You might not think that winter is the best time to serve a frosty beverage, but there really isn't ever a bad time. Put on some mittens and live it up a little. YOLO.  And worst case, the snow outside can keep your mug cold. 😉