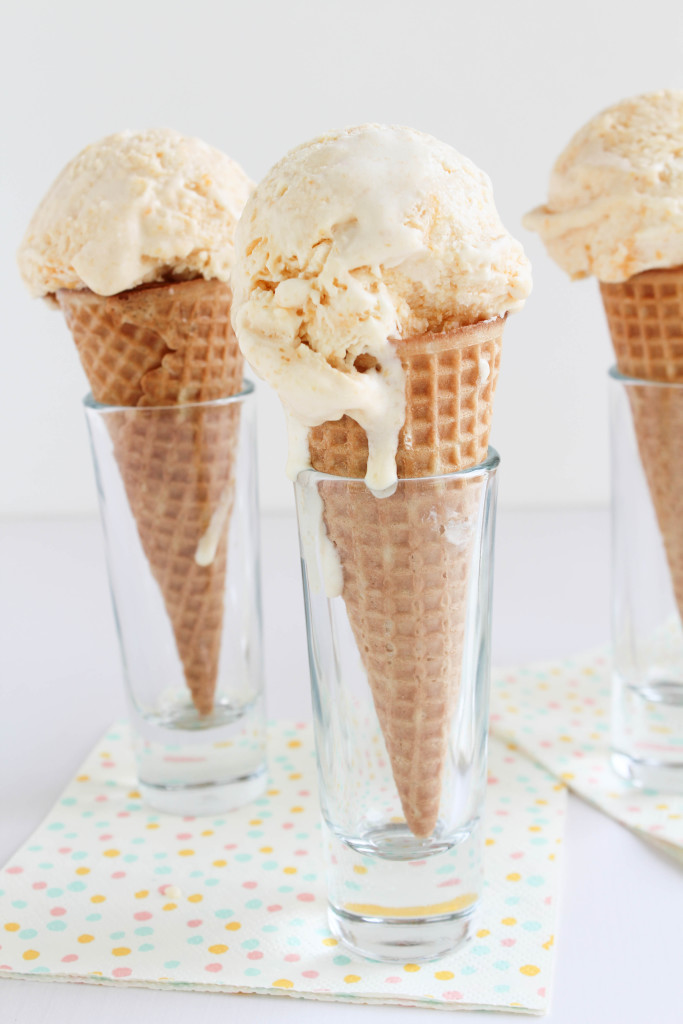 It's peach season and I couldn't be happier!
I wait all year long for the peaches to start hitting the local stores, here in Utah, and the time is here!
I stopped by the farmers market over the weekend (you'll see more of that trip on Wednesday!) and picked up some yummy peaches from a local farm. I could go on and on about local produce or our market here in SLC, but I'll save that for later.
Instead, let's talk about the yummy things you can create with fresh peaches….like peaches and cream ice cream!