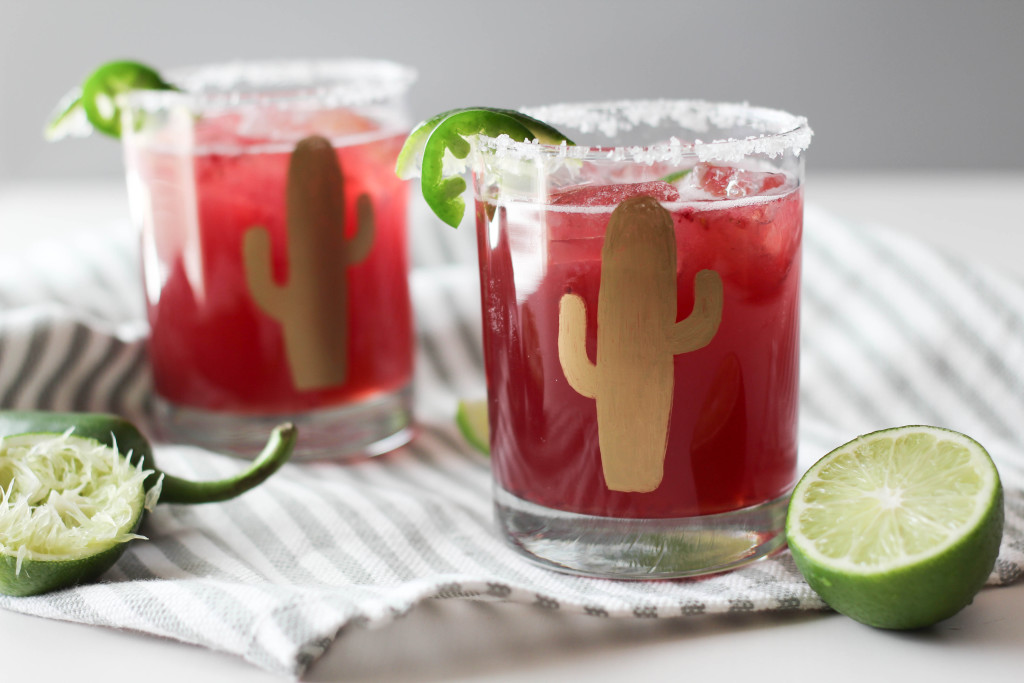 Just in case you missed it, I shared this awesome recipe for Blackberry Jalapeño Margaritas earlier this week. (Go check them out, if you haven't yet. They are seriously so yummy!)
Today, I'm sharing the EASIEST (no, really, the easiest) way to jazz up your glasses to serve these bad boys in.
You only need 3 things to make these DIY cactus glasses and you can do it all for about $4! Crazy, right?!