With only a few simple ingredients, you can whip up this delicious homemade salsa hummus recipe. Perfect to add to your spread for Cinco de Mayo this year!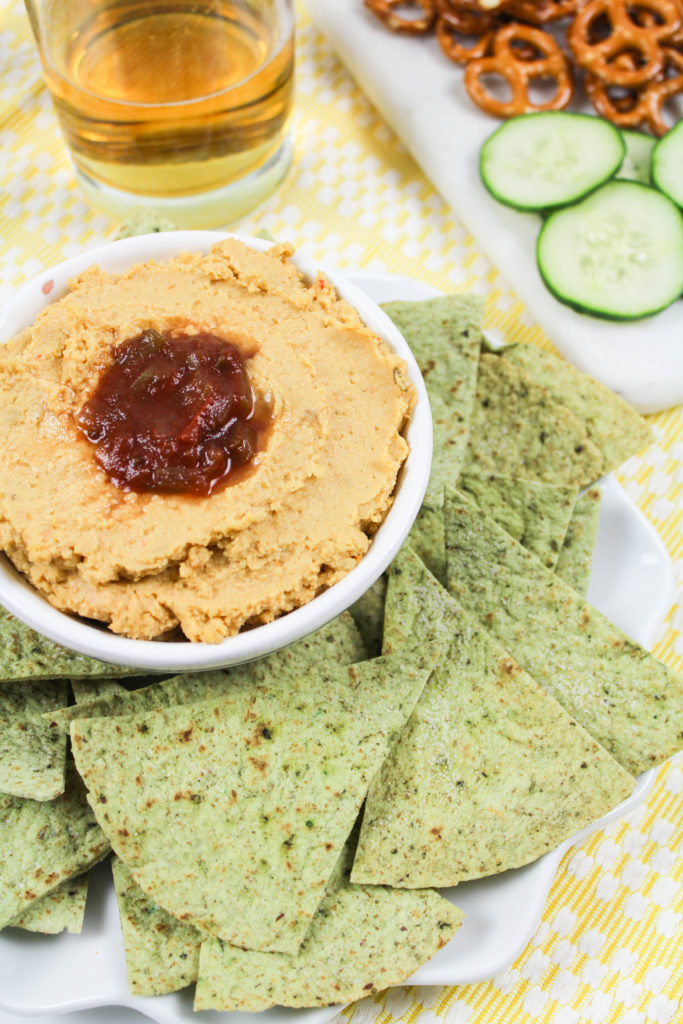 We all know that Cinco de Mayo involves a lot of salsa and a lot of guacamole. (And don't forget the beer!) But, why not serve something a little unexpected this year? I'm sharing this homemade salsa hummus recipe that would fit in perfectly among all of those other Cinco de Mayo legends. And it's healthy too, so that's an even bigger plus!
Homemade hummus is actually really easy to make and only requires a few ingredients. So whip out that food processor and let's do this!