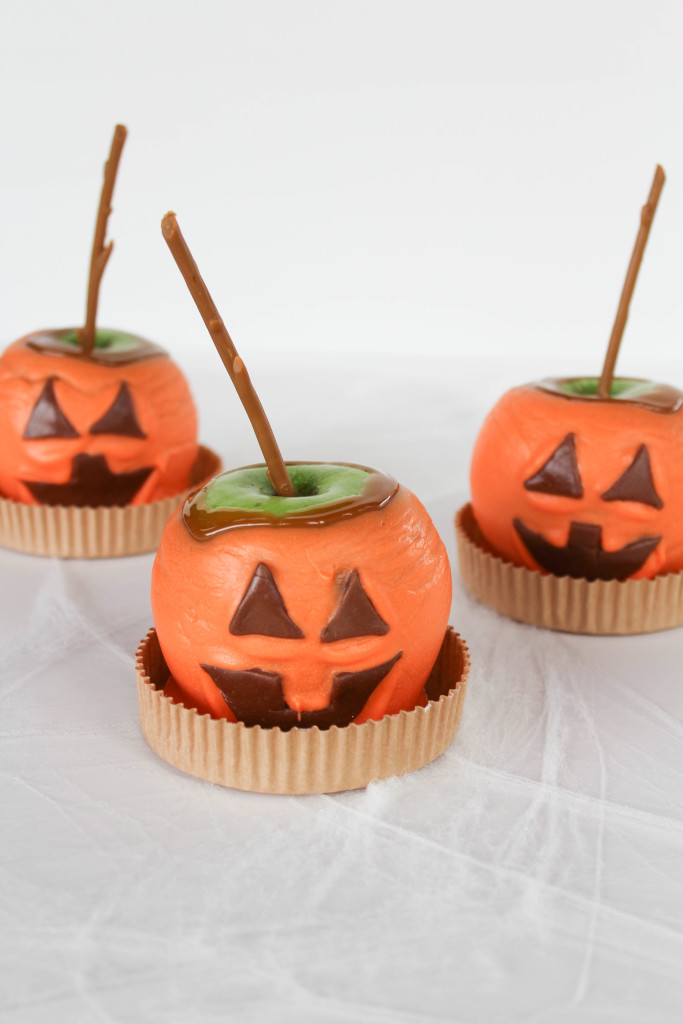 Halloween desserts will be the death of me. Actually, any holiday desserts are.
I always get sucked into their cuteness and the idea of creating new traditions that end up with me eating way more sugar than I originally planned for. (But, what's new around here?)
Case is point…? These Jack O' Lantern caramel apples!