I'm all about an edible gift, especially one that tells me I'm a babe when I eat it. These easy DIY Valentine's Day message macarons are a delicious gift idea!
I can't believe I'm already posting about Valentine's Day. Where has January snuck away to? Hell, where did 2016 go?! Am I the only one that feels like time is just flying? I think it's an age thing. A sign of getting older. And wiser. Or that's just what "they" tell us to make aging an easier pill to swallow. It doesn't really help much. But some things do help…like subliminal food messages. And Valentine's day is the perfect holiday to sneak a cheeky little message into the hands of your friends, family, co-workers, or the hot guy or girl you've been eyeing for weeks.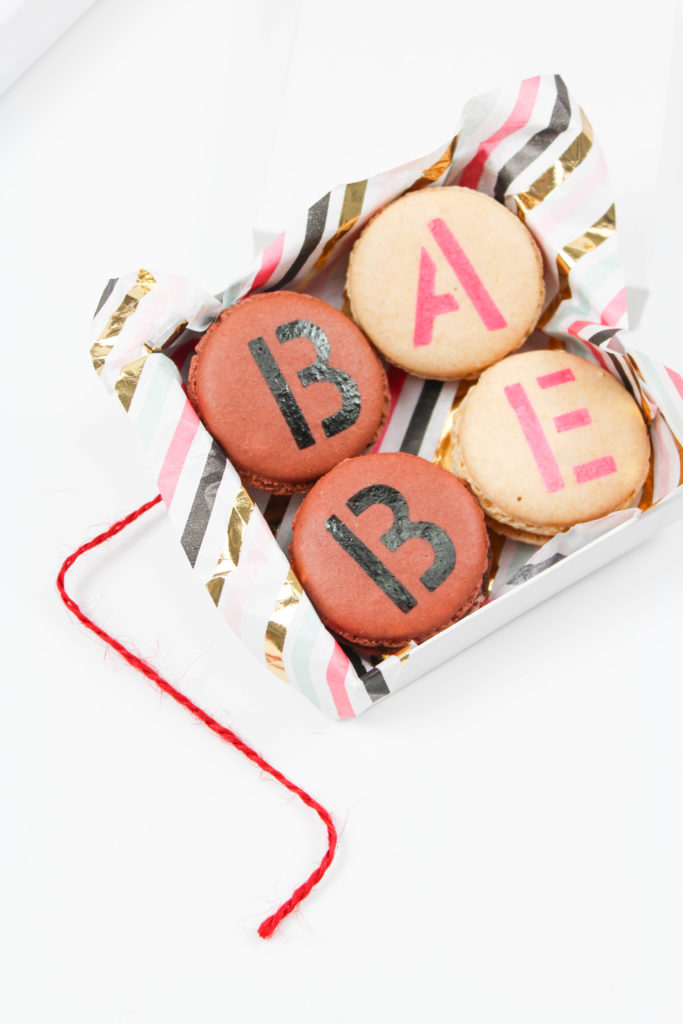 V-day is usually associated with love, gifts, and my favorite part….SUGAR. Today's post has all of that wrapped up in one tasty little package.
I'm all about an edible gift, especially if it's one that reminds me that I'm a babe as I'm eating it. Am I right?
And you're in luck, because I'm sharing a fun tutorial for these DIY Valentine's Day message macarons today. They couldn't be easier to put together and are soooo cute!
Plus, for the single peeps in your life, if you ask me, sugar is a perfect substitution for a date. Dates are overrated. Macarons are not.