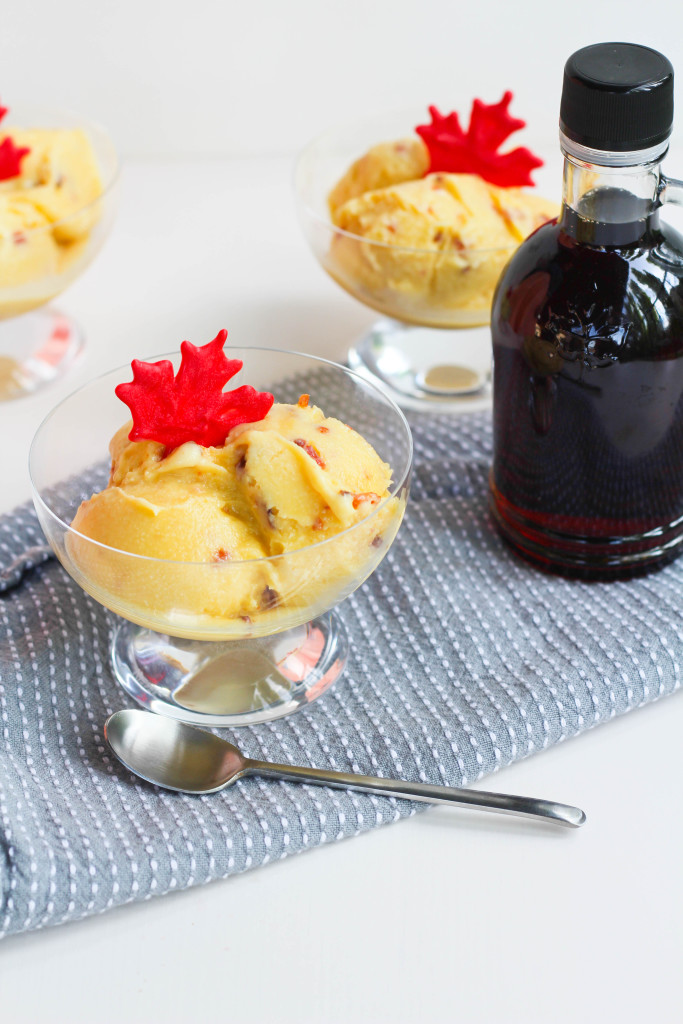 It's fun fact time.
I've been living in Salt Lake City, Utah for the past 20 years (typing that makes me feel really old), but before moving here, I was born and raised in Toronto, Ontario, Canada.
I am still a Canadian citizen and still have a Canadian passport. (Shoutout to all of my fellow Canuks!)
Independence Day for the US might be on Saturday, but I couldn't leave my fellow Canadian's out of all of the fun, now could I?!
Canada Day is TODAY!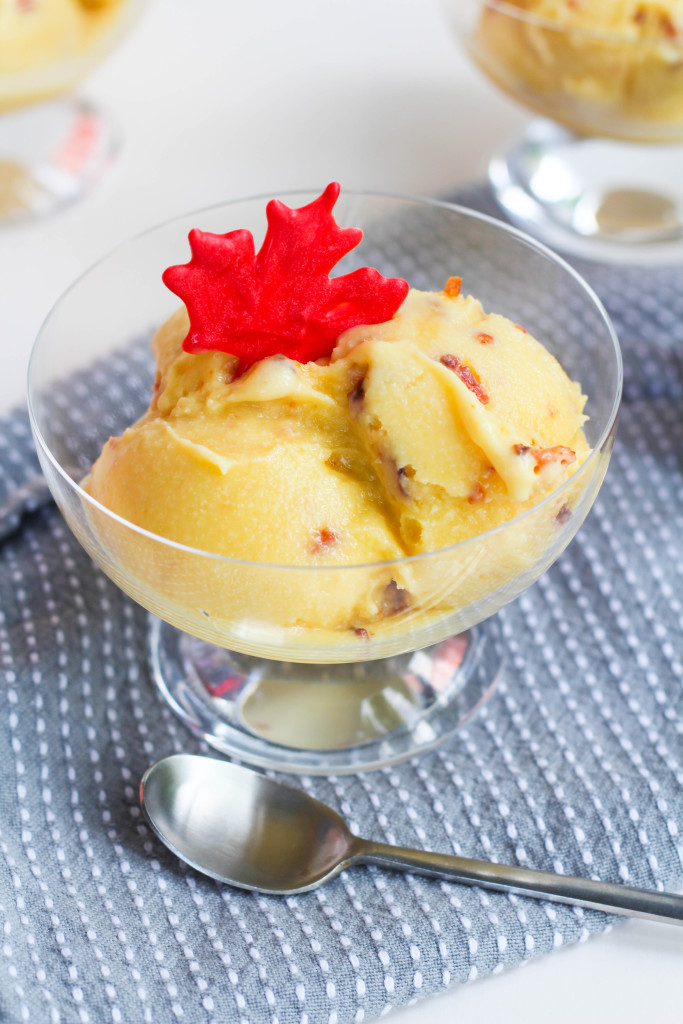 Happy Canada Day to all of my friends (and lots of family!) that are living north of the border.
For my June (a day late) ice cream flavor post, I paid homage to my homeland and centered around flavors that remind me of home…and breakfast. 😉
Maple Bacon Ice Cream!
[Read more…]