This week is only a 4 day work week for the residents of Utah (aka, me) and I couldn't be more thrilled.
Pioneer Day, the day that the pioneers settled in the state, is on Friday and I intend to celebrate the state holiday with a cool cocktail in hand. (Not exactly very "Utah-esque" of me, but what can I say. I'm an expat. 😉
My sister, who happens to be a health crazed freak beast from the planet Mars (no, seriously, she ENJOYS health food. I don't get it), shared this recipe for healthy strawberry margaritas with me and I definitely feel a lot less guilty having a second (or third, or fourth, ahem), when I'm sipping on these guys.
She tried to hook me with the fact that it's super healthy, has basic ingredients with no added sugar, and that you can understand all of the ingredients on the label, but, of course, I had zero interest in that.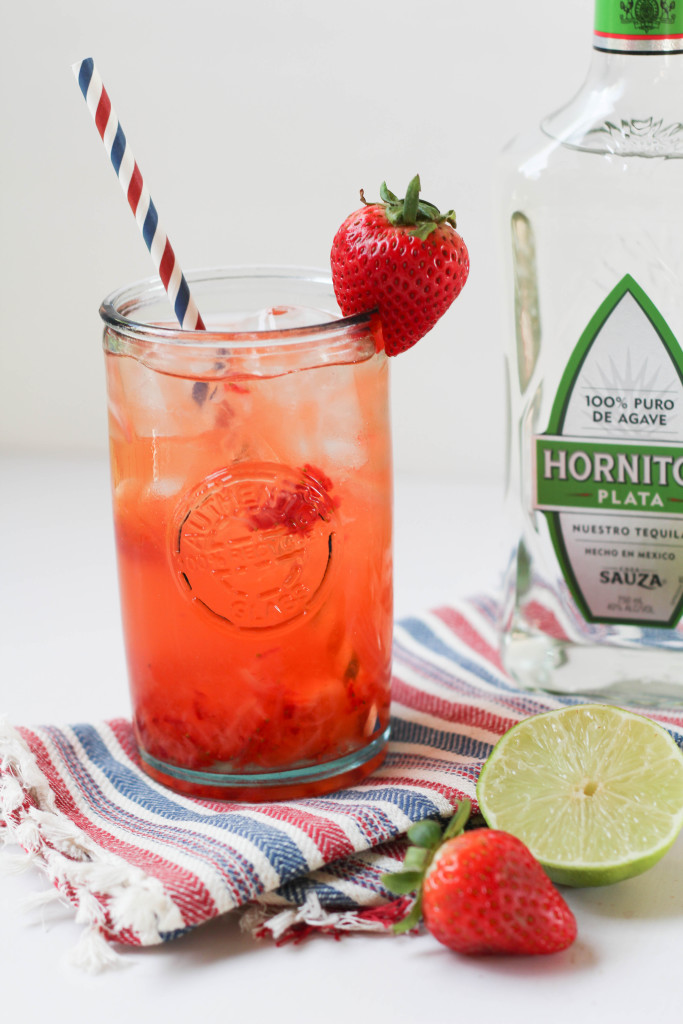 I tried it. It was good. I was sold. I'm uncomplicated. (And I like sugar. Sue me).
But for all of you crazy health people, this cocktail's for you. And it tastes good too, so there's that.