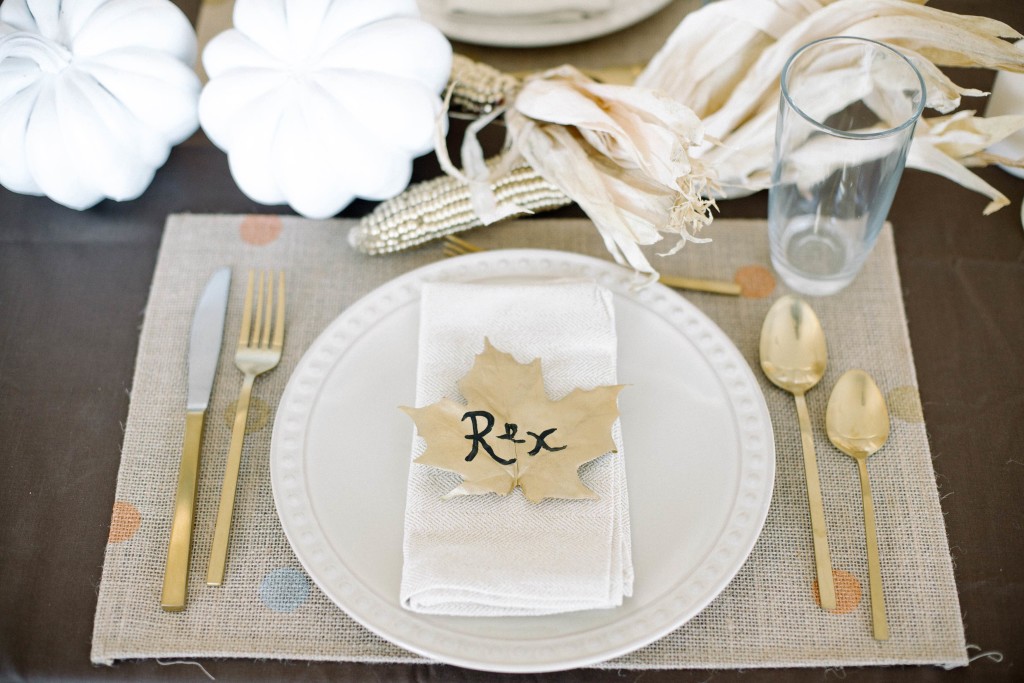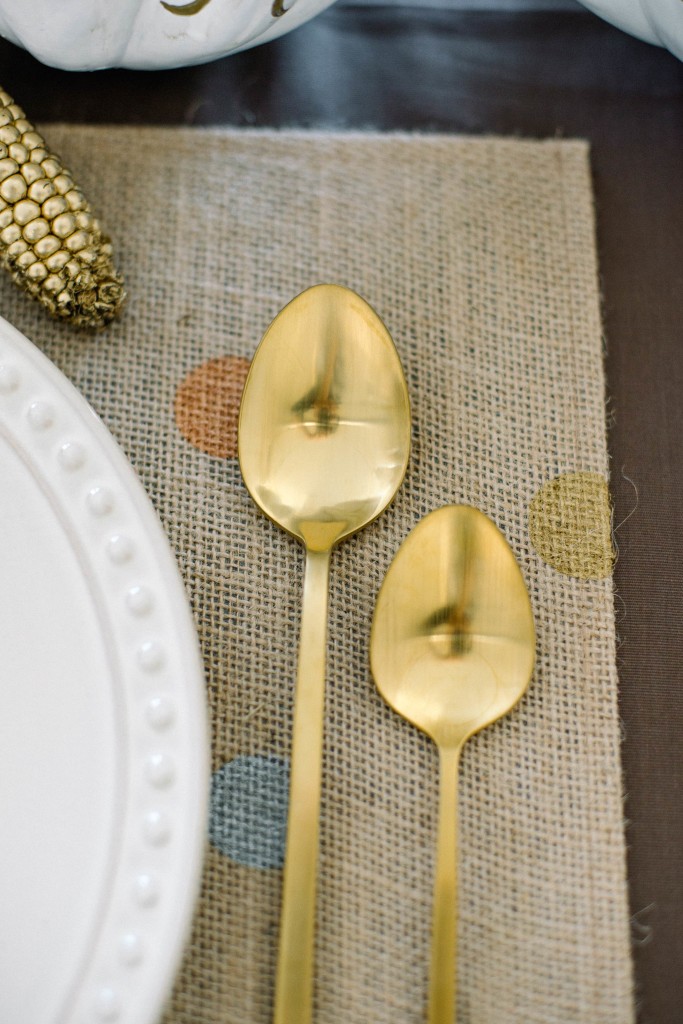 Today, I'm sharing the first DIY from the gold Thanksgiving table design I put together earlier on the blog. (If you missed it, you can find the post here).
These mixed metallic polka dot placemats add a fun pop of color to an otherwise neutral table, are a cinch to make, and also allow you to mix and match your dinnerware, depending on what metals you have! I chose to go with gold accents for this design, but you could just as easily switch out the gold for silver or copper as well. Just another reason why I love incorporating mixed metals into my designs. Variety and options are never a bad thing!
The polka dots also add a little bit of whimsy to the table, while still keeping things classy and elegant.
They are definitely an easy way to add a little bit of fun to an otherwise stuffy Thanksgiving dinner table.