Celebrate the mom in your life with these free printable mother's day notecards, complete with matching envelope liners! So easy!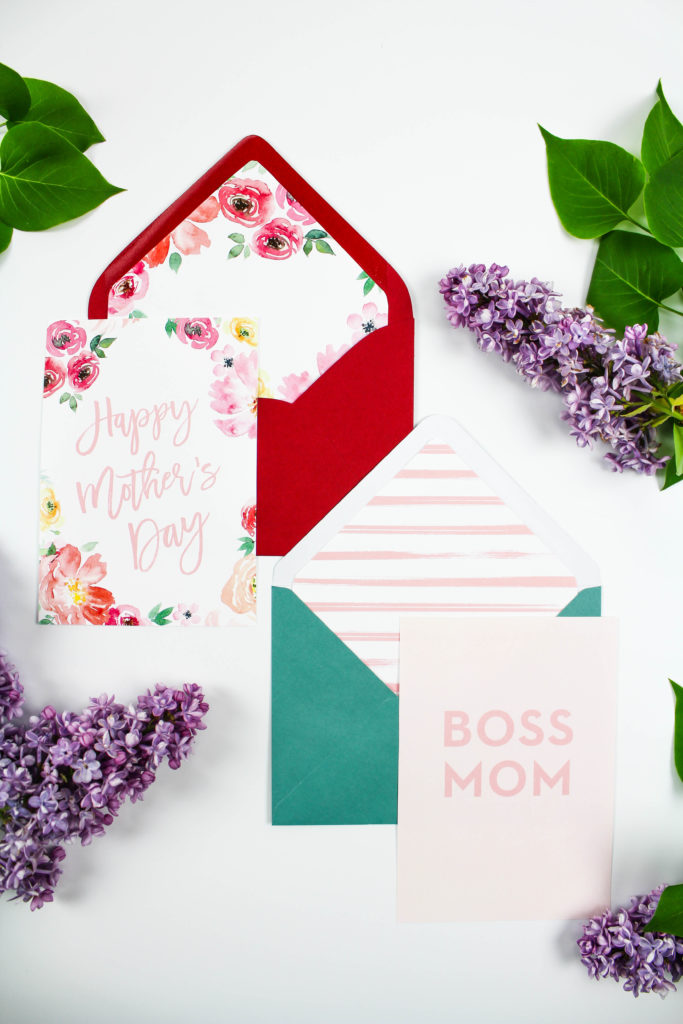 I hate to admit it, but as I get older, it's inevitable. Almost everything that your mom told you when you were growing up is actually correct. I know…I don't like admitting it either. But it's kinda true. We like to pretend we have all the answers, but our moms actually do. At least, most of the time. (But I still don't like to admit it when I'm around her).
So it's only fair that for Mother's Day, we shower the all-knowing ladies in our lives with a little bit of admiration and maaaaybe even admit that she's always been right. (And if that's the route you want to go, I have a notecard for that 😉 )
Today, I'm sharing these free printable mother's day notecards with you guys. They are fun, pretty, and even come with mismatched envelope liners, which I love almost as much as the cards!