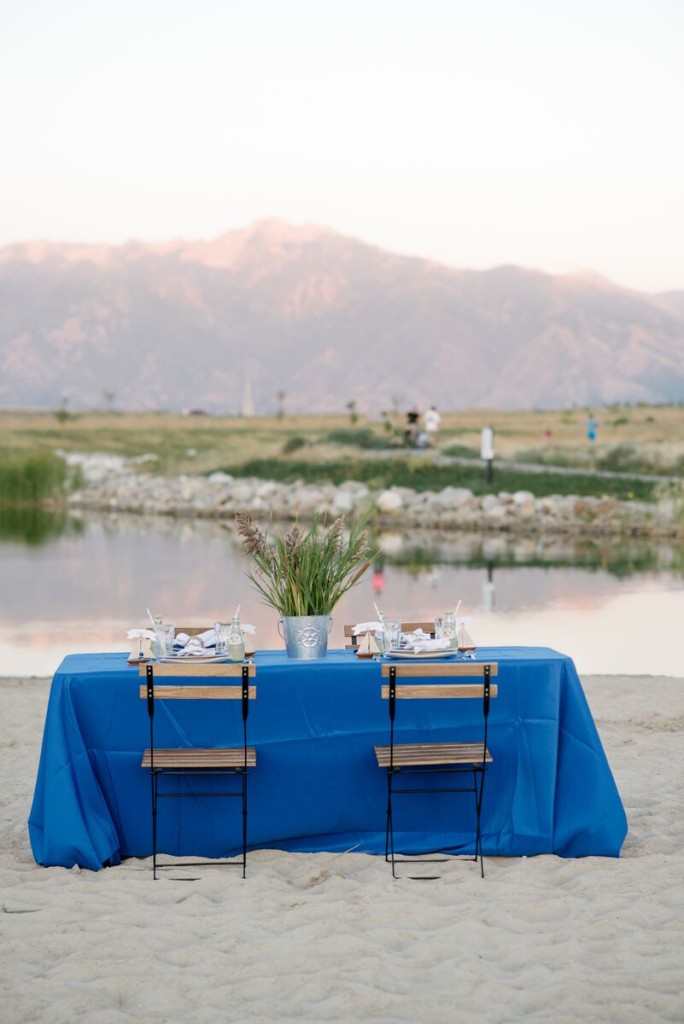 There's just something about navy, white, and natural elements that make me yearn for the ocean. Add some sand between my toes and a salty breeze and I'm a happy girl.
I might not have a beach close by, but that sure didn't stop me from tapping into my nautical side to create today's tablescape inspiration.
If you're like me and the closest thing to a beach near you is a man-made reservoir, you have to create your own little piece of ocean side paradise and it's actually pretty easy to do!