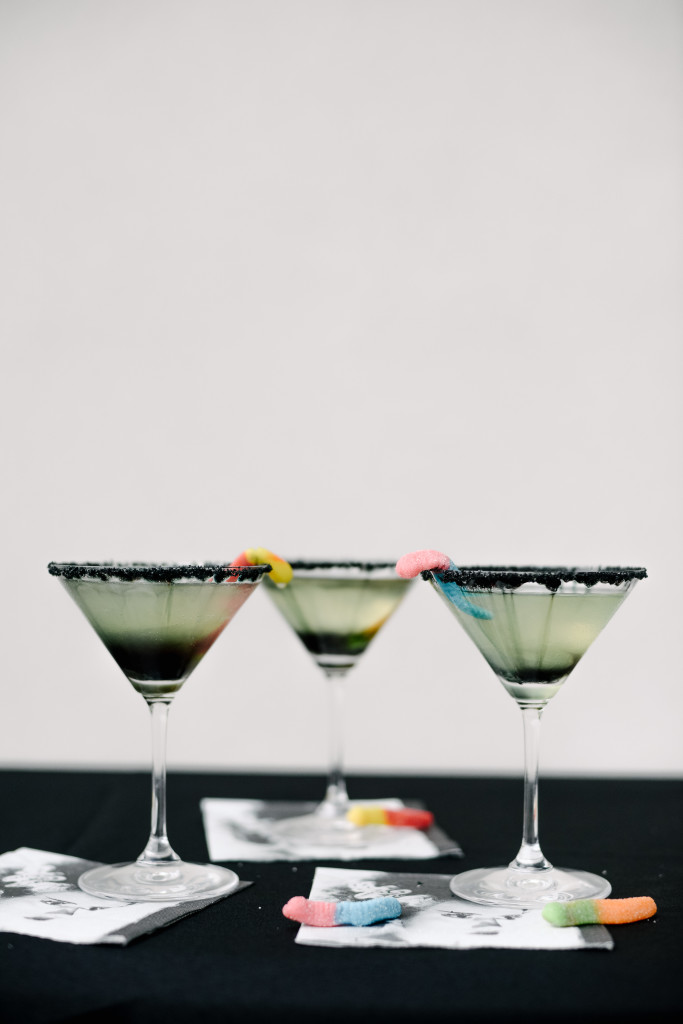 One of my favorite movies to watch to kick off the Halloween season is The Nightmare Before Christmas. What are some of your favorites?
I guess it really could go either way for both holidays, but I'm still partial to it for Halloween.
Jack and Sally are the best Halloween characters and really seemed to get popular as costume choices over the last few years too! And how can you not love cute little zero?!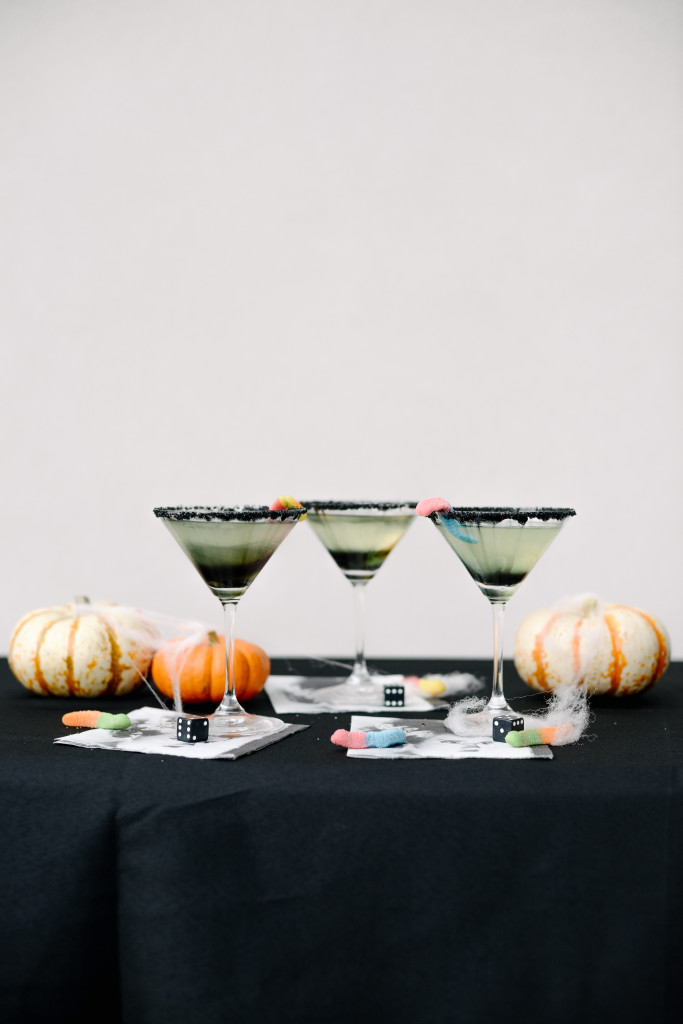 But how great is Oogie Boogie as a villain? Definitely a great character with his dice and constantly wormy filled self!
I used a little bit of inspiration from him when mixing up this devilishly good Halloween cocktail recipe.
Apple flavors, a hint of sour, lemon-lime fizz, and candy worms…of course!
This Oogie Boogie Halloween cocktail is definitely a winner to serve to the guests at your next spooky gathering!