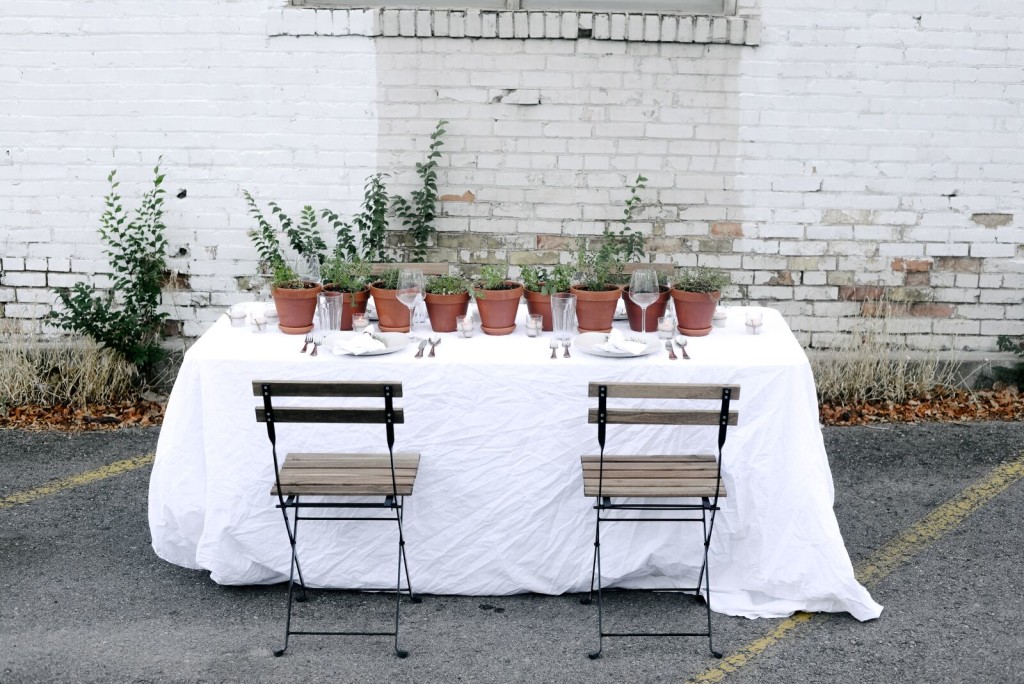 Now that warmer weather is behind us (or soon to be!), I'm going to miss having my outdoor herb garden so readily available when I need it for cocktails or other recipes.
This year was the first year that I started an herb garden and it was so nice having fresh herbs when I needed them, or when I didn't realize I needed them until after I had already started cooking 😉
But before I'm ready to say goodbye, I wanted to get a little more use out of them before the snow hits!
Herbs are already so pretty and fragrant and a lot less expensive that traditional flowers, so why not use them as a centerpiece for your next dinner party or gathering?
That's exactly what I did when I created this herb tablescape design that was a cinch to put together and looks elegant and polished too.