These DIY glitter balloons add a fun and festive touch to any party that you might be throwing and they are super simple to make too!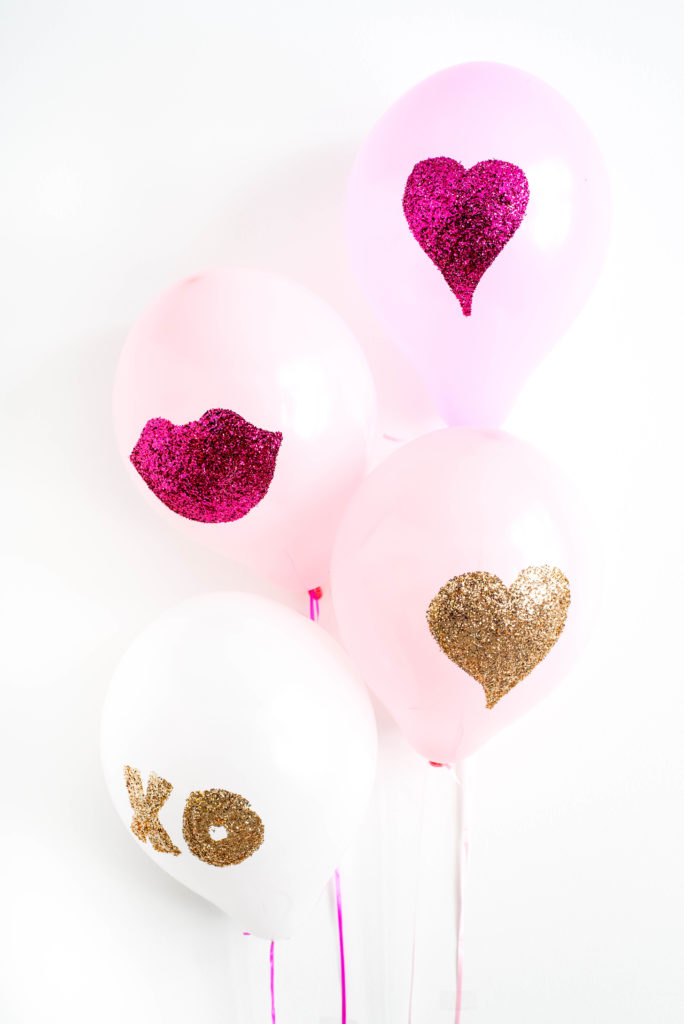 I'm typing this post on a Monday night and I'm not going to lie guys…it's rough. Mondays are rough. The start of a fresh new week, but also the hideous reminder that our weekends are over. Back to reality. Ugh. I'm coming off of a really fun and fabulous weekend and this new week just seems to be rougher than normal. But, these DIY glitter balloons really are helping to brighten my mood. Pink, white, fuchsia, gold, and GLITTER. How can you go wrong?! You can't. Not with these pretty little things.
They add the perfect Valentine's Day touch to any gathering you might be throwing this year, and they are super simple to make too!