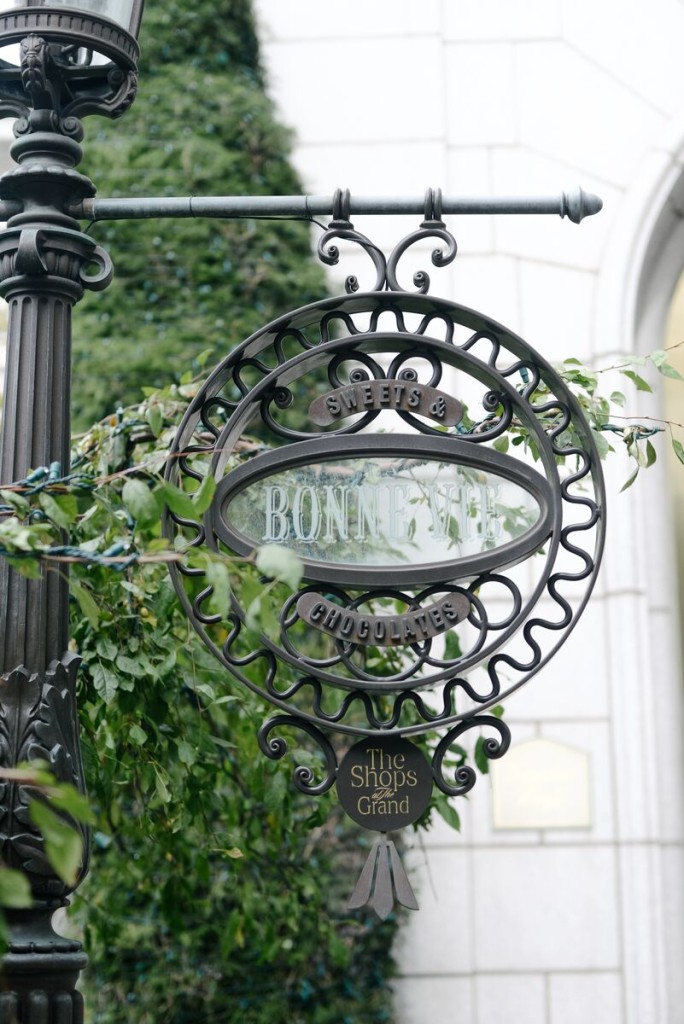 If you've ever been to downtown Salt Lake City, you may have seen the gorgeous and large structure that happens to be the Grand America Hotel.
The ornate building is filled to the brim with gold details, marble accents, amazing chandeliers, and stunning outdoor grounds.
I've been lucky enough to throw and attend a few events there, and each time I discover new details, shops, or amenities that I didn't notice before.
And one of those little discoveries happens to be this month's sweet stop!
I'm making a trip to La Bonne Vie, which means "the good life", a darling little french bakery nestled inside the Grand America hotel.