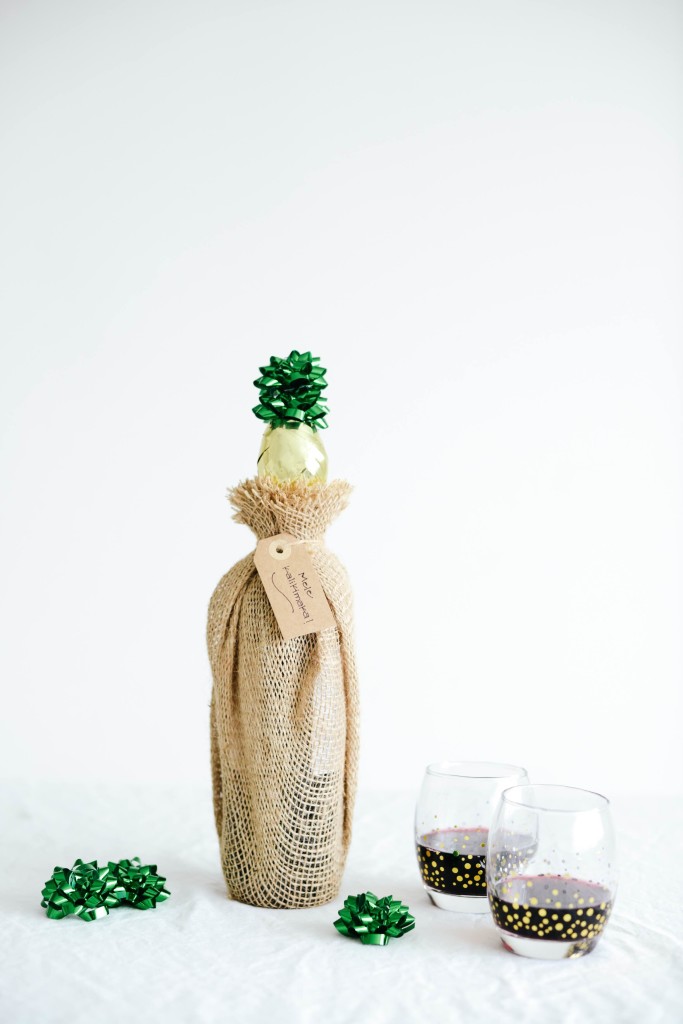 I don't see pineapples going out of style anytime soon. They've been in the limelight for the last few years and I'm still just as much in love with them as I was when they first hit the scene. (I even have an entire pinterest board dedicated to them!)
Around this time of year, when my yard is covered in snow and I freeze just running out to get the mail, I always wonder why I didn't book a vacation over the winter months. Sand, sun, and surf sure would be lovely to break up this below freezing weather. But, alas, I didn't. And I'm still here. But, I can dream, right?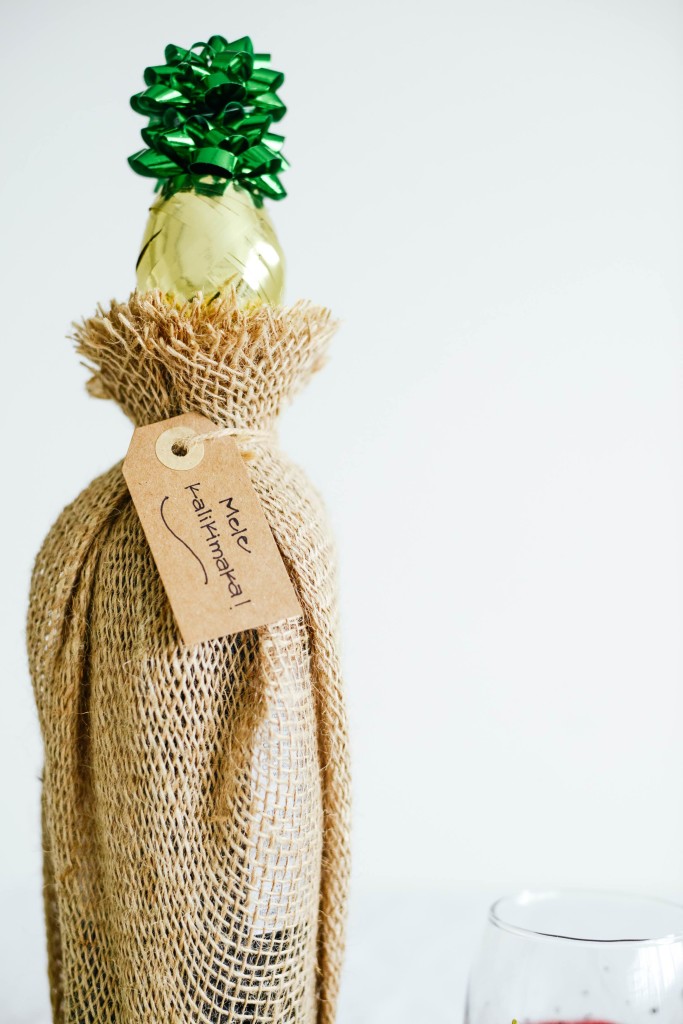 I'm sure other people feel the same way, so I thought I'd give a little bit of tropical vibes out as part of my Christmas gifts this year, with the easiest DIY pineapple wine bottle topper!