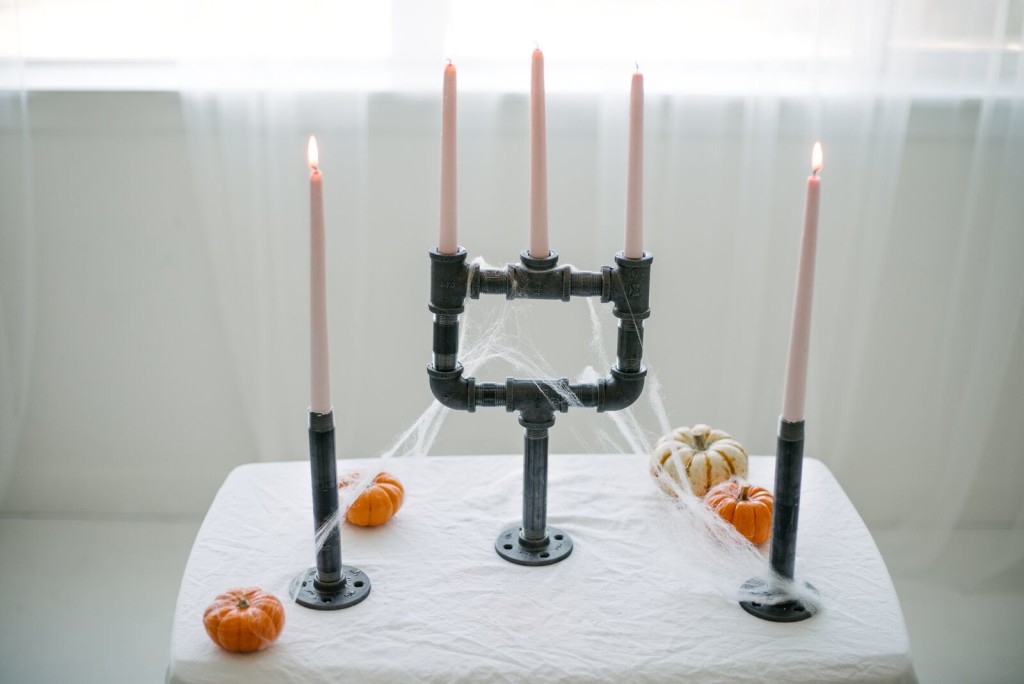 There is definitely a place for blood, guts, and the usual Halloween garb and decor, but sometimes going the simpler route with minimal decor can be just as effective for the creep factor.
Basic elements, in neutral palettes, add to a sterile feeling in all the right uncomfortable Halloween ways. I think it reminds me of Dexter and his iconic pristine crime scenes, or a hospital setting. (Did you guys watch Dexter? Soooo good).
An all white dinner party with cobwebs, bloody taper candles, and industrial elements also scream "Halloween" to me in an elegant way. If that's even possible with Halloween!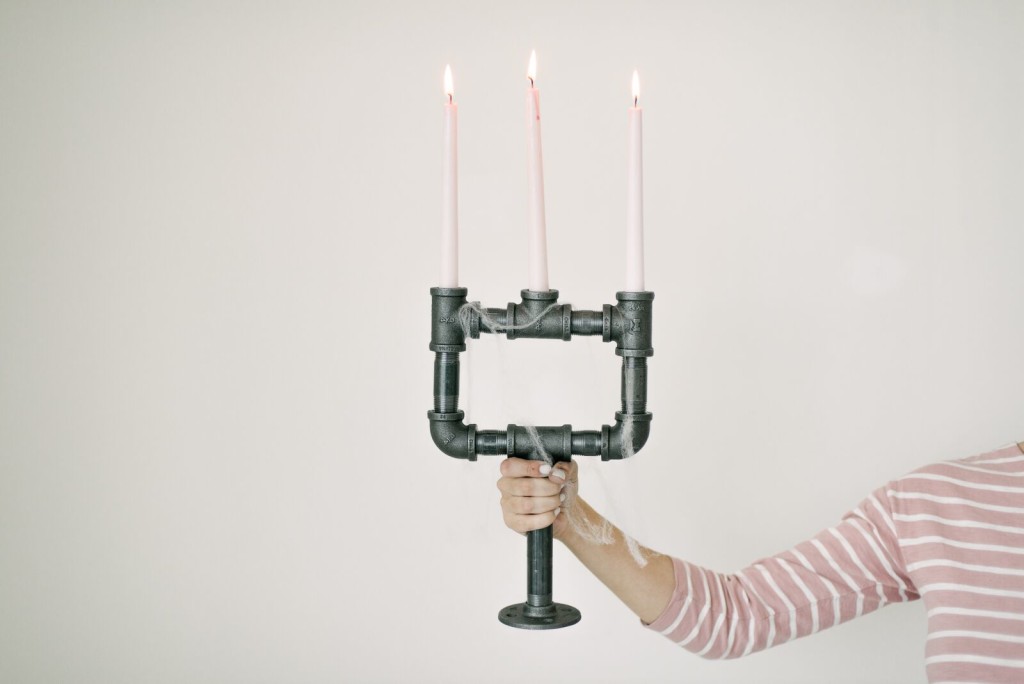 Today's DIY is just that, and also the perfect addition for your Halloween dinner party tablescape. Plus, it's super easy to put together, which is always good!
This industrial DIY pipe candelabra was made using materials found in the plumbing section of my local home improvement store, which can actually be an AWESOME place to find a lot of great DIY materials, in case you haven't ventured into your local store lately 😉