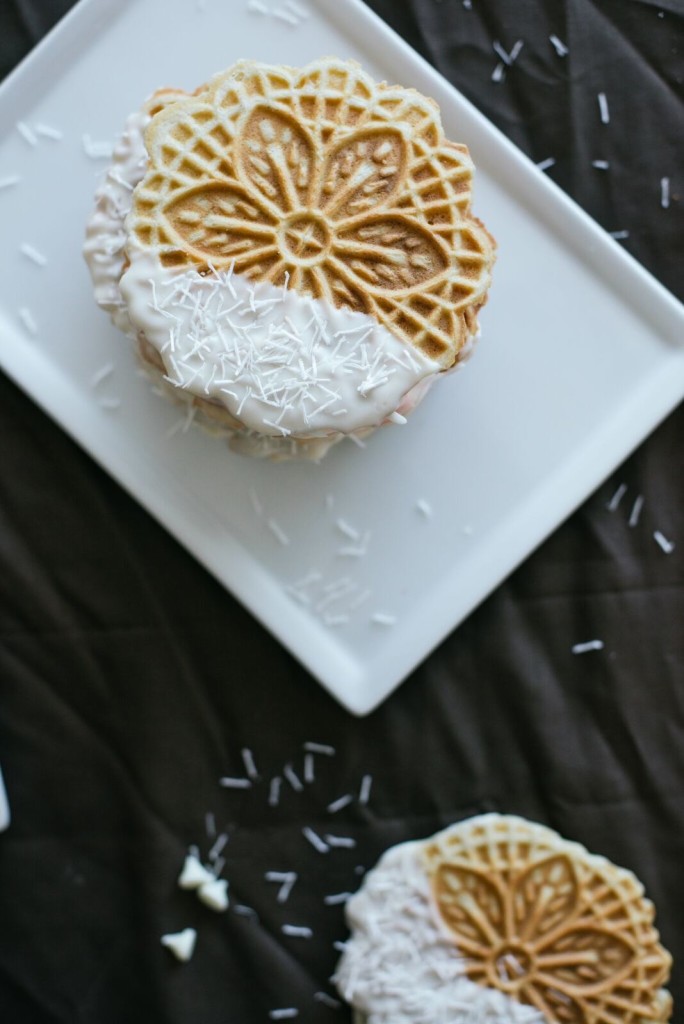 Today is national cookie day! I hope you guys have already started celebrating with cookies for breakfast.
I definitely think December is a fitting month for this foodie holiday, with all of the cookie exchange parties and hot cocoa filling mugs this time of year.
I'm not sure if you guys are like me, but I pine away over gorgeous and pristinely decorated cookies on pinterest and have high hopes and big plans of doing the same, but it never seems to work out for me. First off, I always give myself way too much cookie decorating credit, which I learn pretty quickly each time I try. Plus, holiday cookies can take a ton of time and sometimes, depending on my schedule and my memory, I have to stop and pick up store bought (gasp!) cookies on the way to a get together if I forget. Don't act like you haven't either.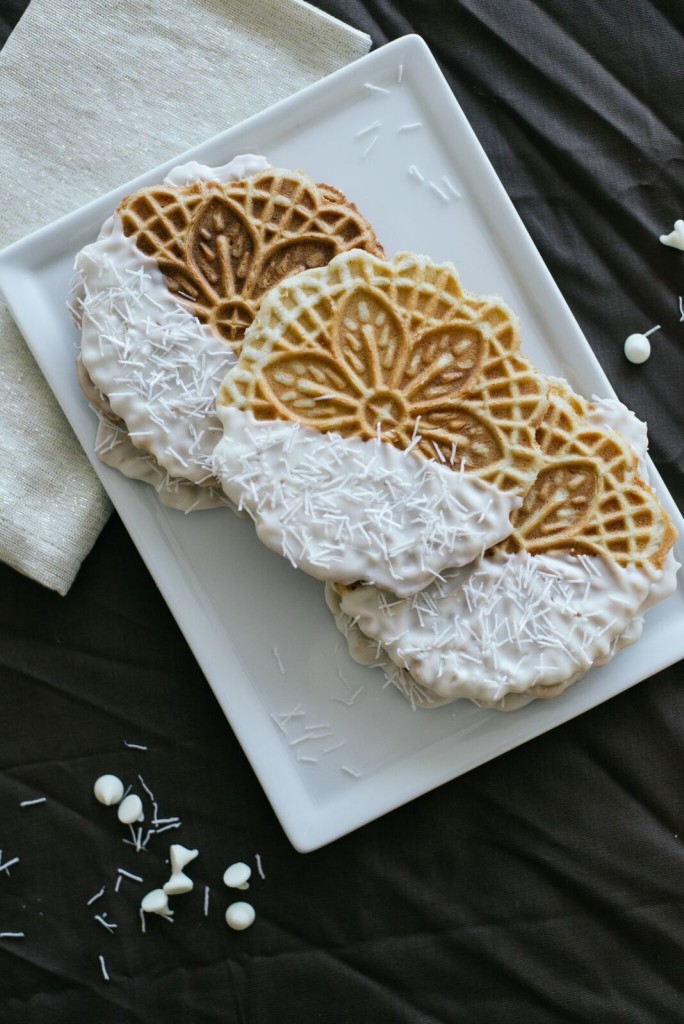 If you guys are the same way, today's post is going to solve all of your cookie konundrums! I'm sharing a recipe for chocolate dipped pizzelle cookies that are uber delish and a cinch to make! Plus, they are gorgeous!!!
You'll definitely impress the other cookie guests in attendance when you show up with a batch of these beauties!