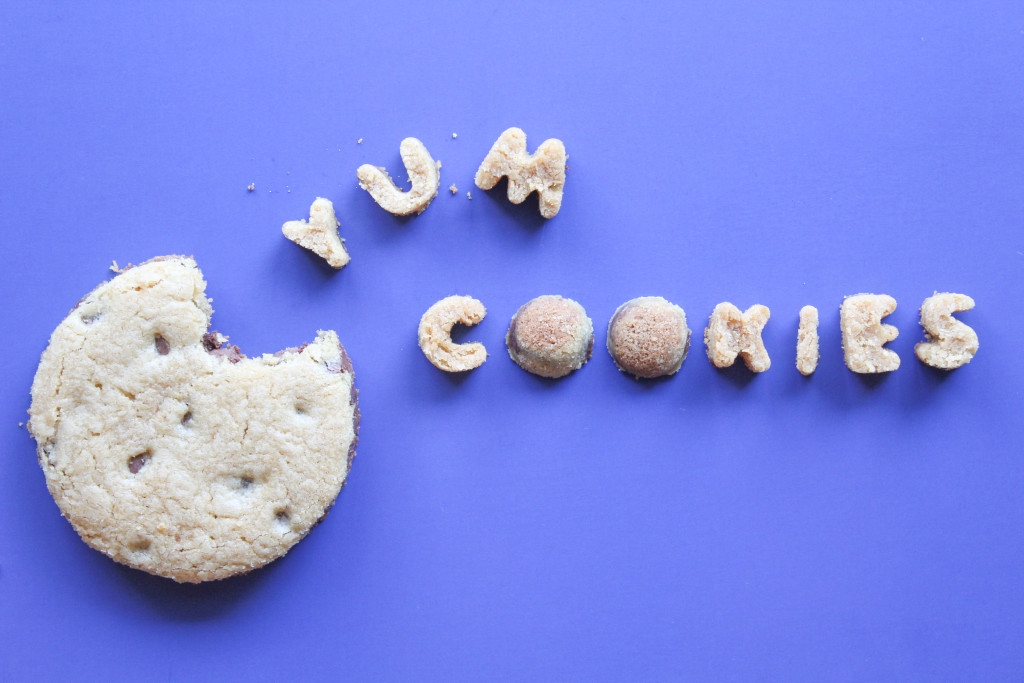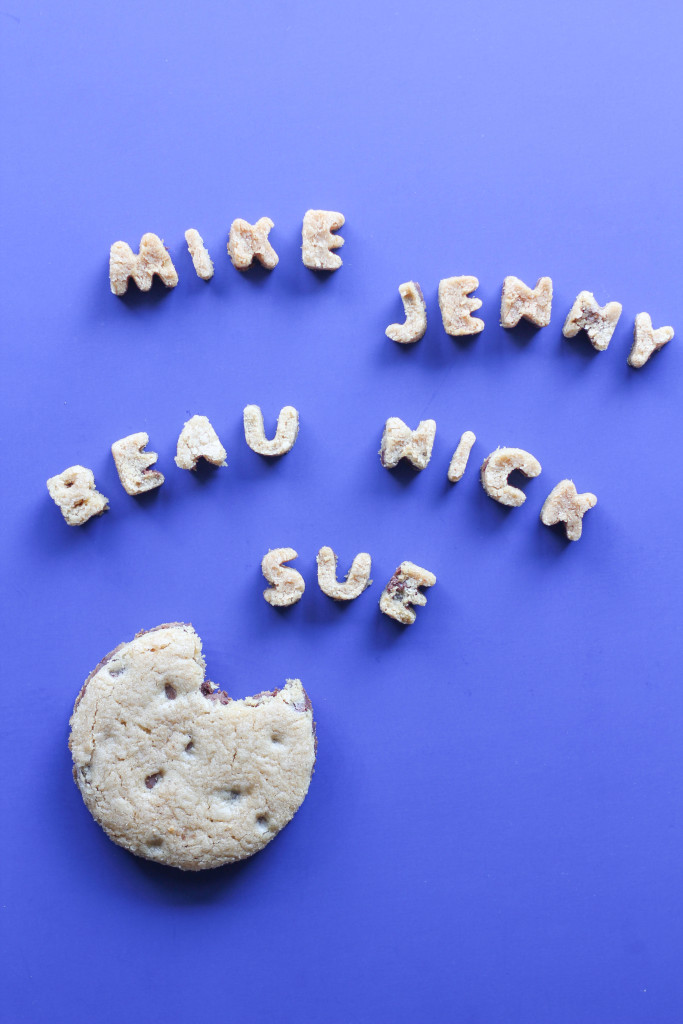 Who told us not to play with our food?
What a dumb idea. Good thing I didn't listen or I wouldn't have had this much fun creating today's post!
And did you know that today is National Chocolate Chip day?! Ummm, hello….yum!
Yeah, nothing beats a great homemade chocolate chip cookie, but I am still kinda partial to those chewy chips ahoy cookies in the red bag. Know which one I'm talking about?
Why do they taste so good and stay so perfectly soft?! I'm sure they are loaded up with a million terrible things for me, but they are pretty delicious and irresistible at the same time. It's a catch 22.
Either way, you should be ok with the homemade version and that's what I happen to be sharing with you guys today! Well…sort of homemade. We'll run with it.