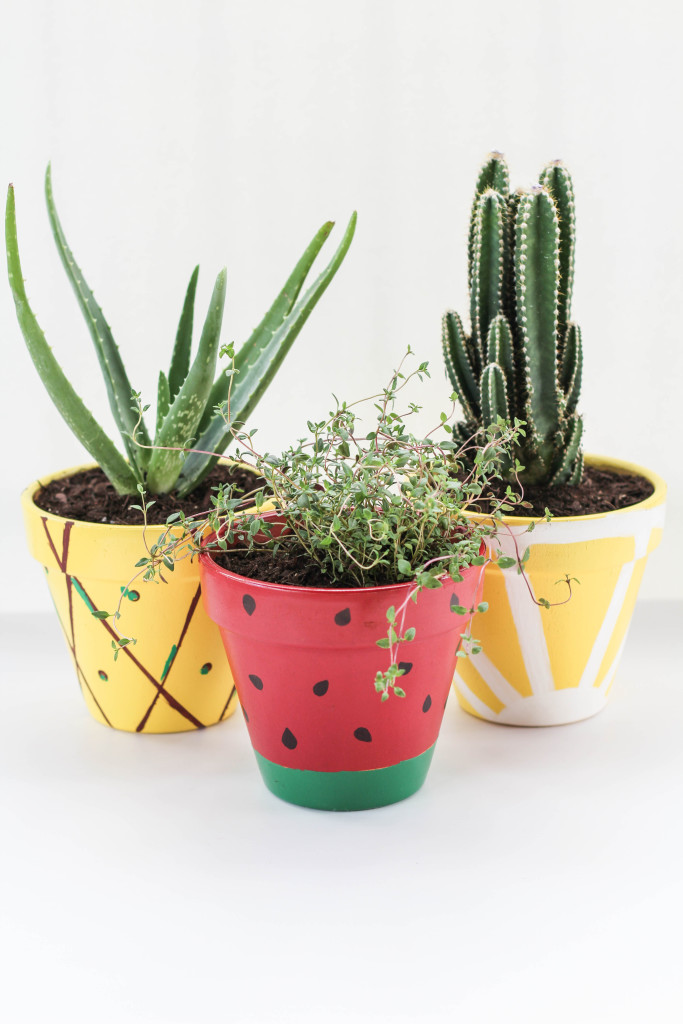 What do you get when you mix a pineapple, a watermelon, and a lemon together?
Delicious fruit salad. Duh.
Or these super cute DIY fruit planters. (I think I'd go with the later).
These little cuties are perfect for the warmer temps that have been gracing my zip code, but I think they'd also make a perfect mother's day gift, filled with all of her favorite flowers.  Am I right!?
No joke, my mother has already claimed these as her own, and has been dropping hints left and right, since she first laid eyes on them. So the want is real people!
They are easy to make and oh, so adorable.