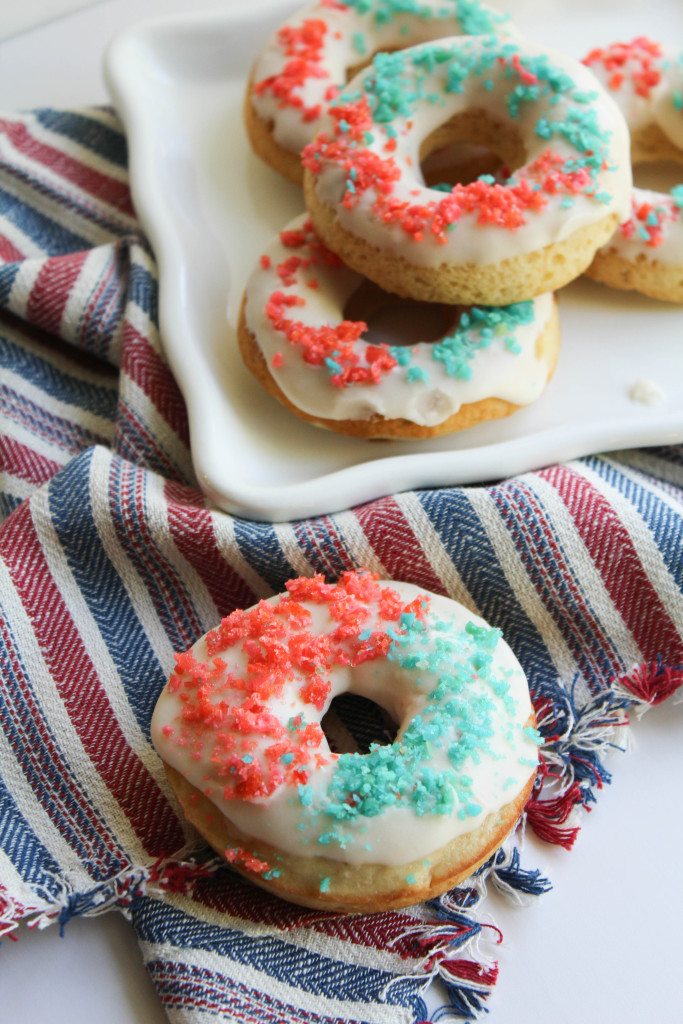 Summer is upon us and I couldn't be happier.
It's been consistently around 100 degrees here for the last couple of days, but you won't hear any complaints coming from me. I'd much rather take these high temps than snow or rain any day! Plus, these warm summer nights are complete perfection.
You know what else is perfection…? These red, white, and blue pop rock donuts that I made for the 4th of July!
Vanilla cake donuts paired with a vanilla glaze and topped off with pop rocks to create the perfect "firework" flavor explosion in your mouth.
These donuts are fun and festive and perfect for the kids too!
And did I mention that they are beyond delish…? If not, they are beyond delish too. 😉