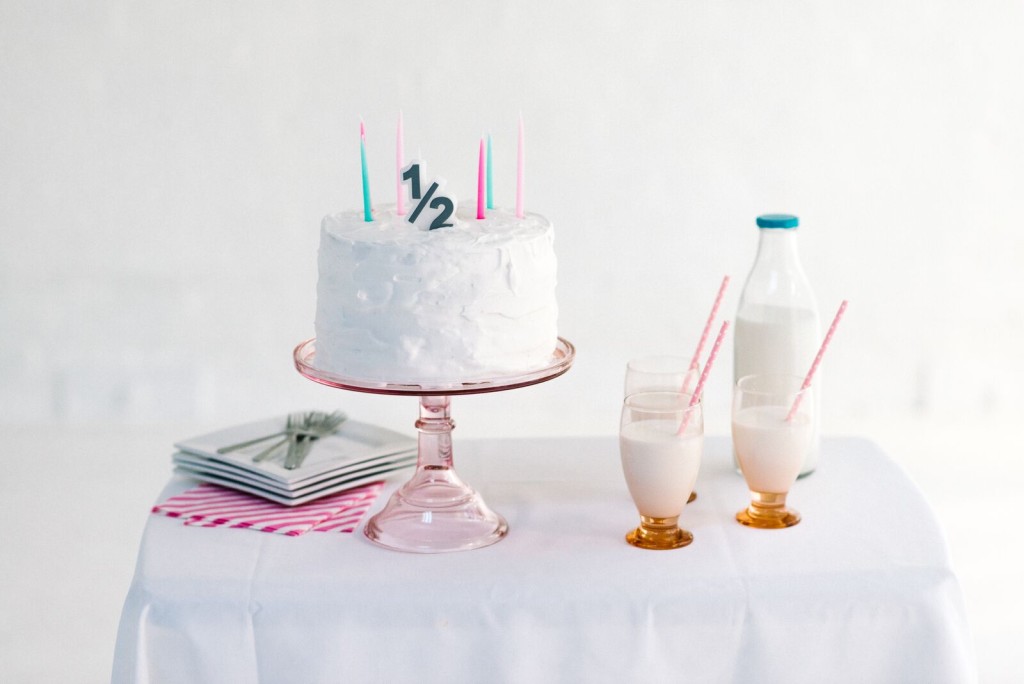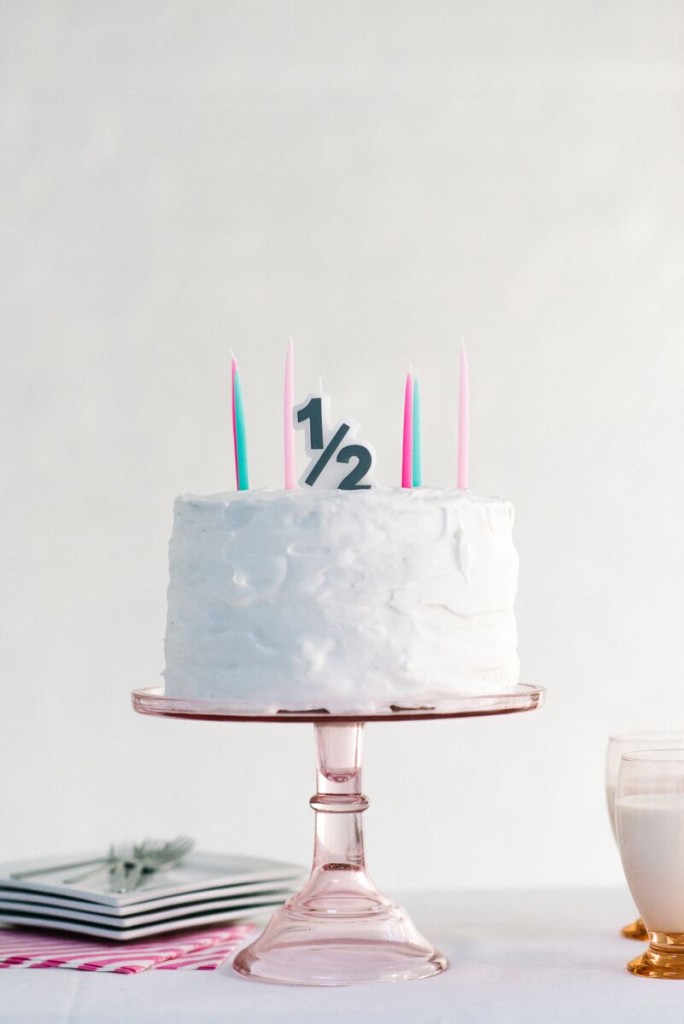 It's definitely not a birthday without cake and there was no way I was going to let the blog's 1/2 birthday slip by without whipping up a little something sweet!
But, with a birthday falling during the middle of the week, I opted for a bit of a short cut, instead of trying to make everything from scratch.
Yes, it's nice to be able to say you made a cake from scratch now and then, but in reality, sometimes a box cake needs to come into play to save time and your sanity. Sandra Lee has this whole semi-homemade thing down, so why not?
Since we are smack dab in the middle of strawberry season right now, I wanted to create a fun cake that incorporated the yummy berries but didn't want to make traditional strawberry shortcake….so instead, I made a layer cake incorporating the same flavors…
Strawberry Shortcake Layer Cake!