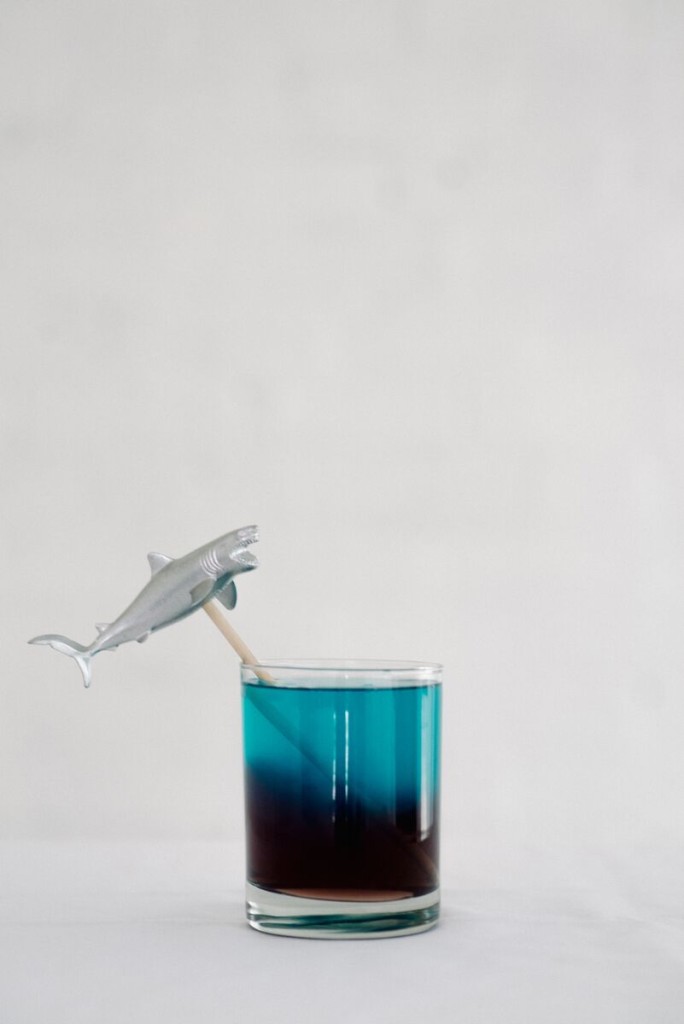 It's FRIDAY!
I don't know about you, but this week has been a doozy for me.
Crazy busy schedules, what seems like an endless amount of problems popping up, and various home improvements that all decided now was the perfect time to break down. (Our front door handle was only ONE of the many things we had to fix this week. We've been creeping through our backyard at night, like robbers, and getting in through our back door. Why not through our garage door instead…? Oh yeah, because that broke this week too).
Hopefully your week has been better than mine! But, regardless, I feel like you can't go wrong with a Friday. There is nothing better than knowing you can relax on the weekends, sleep in, go to brunch, or just stay up late and watch tv. Not having to answer to the responsibilies that Monday-Friday requires is always a huge relief.
If you had a week that was anything like mine, you might want to pour yourself a drink while you watch what's left of shark week.
This shark week cocktail is dubbed "Blood in the Water", because a). There is "blood" in the water, and b). Because this week has me feeling like chum. So it's a two-fer.
But don't let that whole "chum" thing turn you off. It's a delicious and refreshing cocktail that is sure to enhance your shark week viewing pleasure!