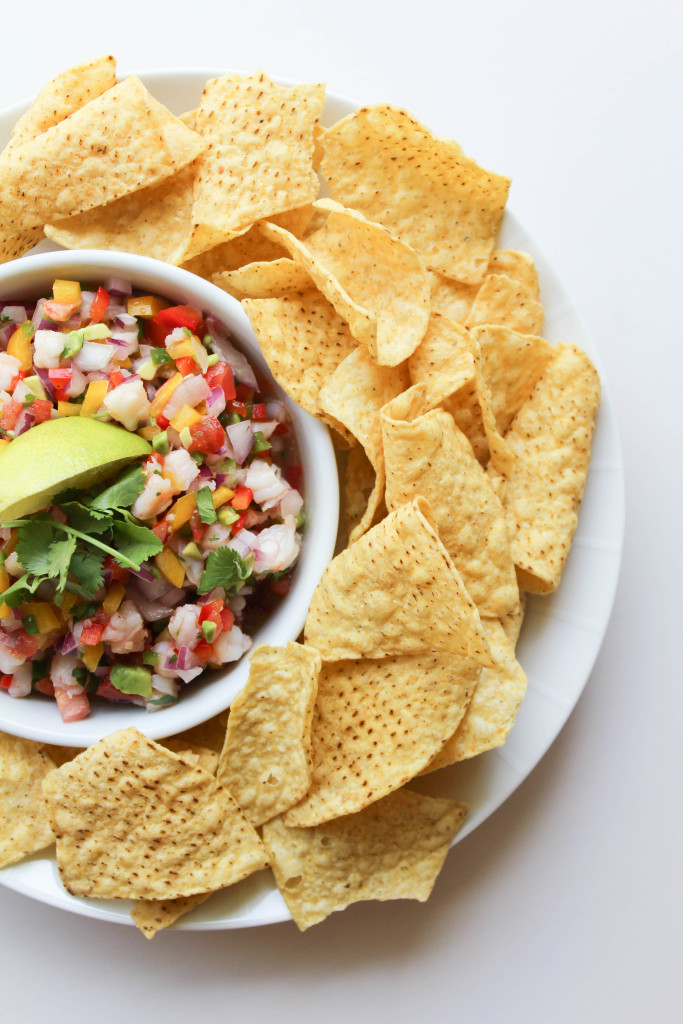 I don't like fresh seafood.
Don't get me wrong. I like shellfish (crab, lobster, shrimp,  oysters) and I'll take tuna in the can any day, but fresh fish and me don't mix.
Unless it's sushi. (Yep, I'm totally weird. But, then again, I also hate onions and love onion rings…go figure).
Last summer, I reluctantly tried a new dish that I'd never had before.
Seafood ceviche.