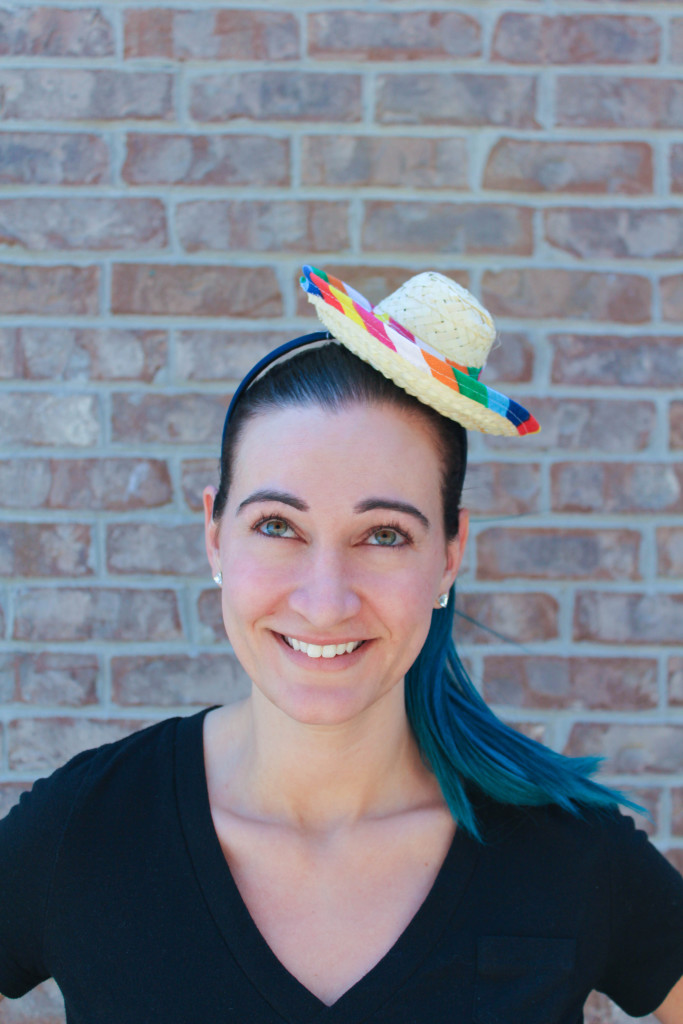 Guys, I'm kind of obsessed with today's DIY post.
I know I'm a bit biased, but these little party hats are just the cutest. Yes, they are a little silly, but the cuteness factor definitely surpasses everything else.
I may have worn this around for most of the afternoon. And danced. Just a little bit.
If you happen to live in Utah, you'll probably catch me sporting one of these DIY sombrero headbands around on Cinco de Mayo. I can't seem to get enough of em'.