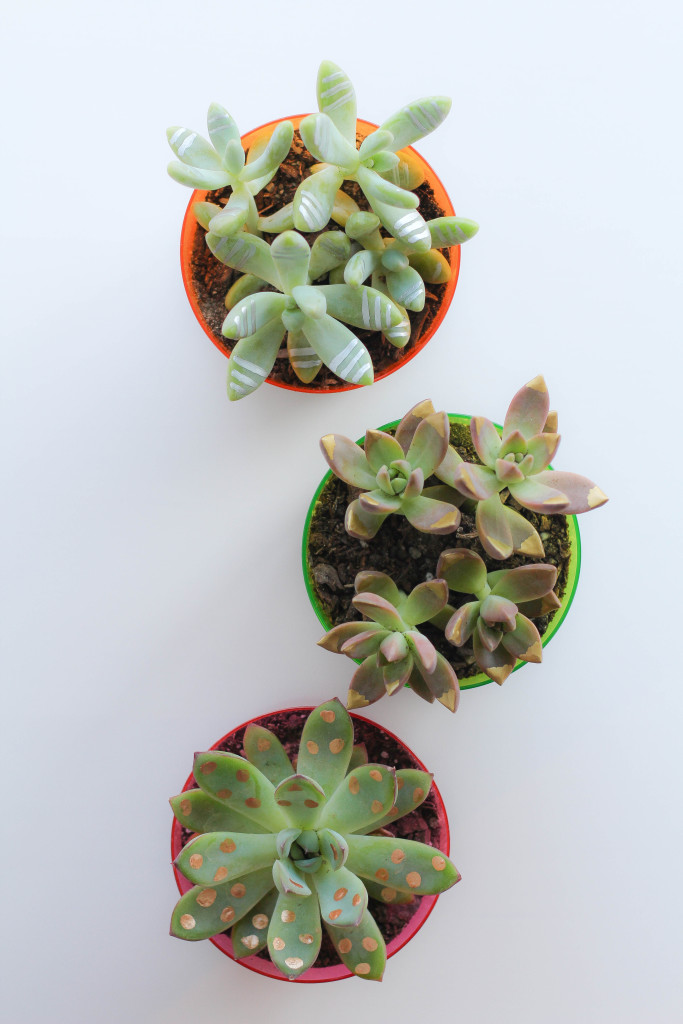 After reading today's post you're either going to love me or hate me. (Eh, it happens).
I'm sharing a (very) easy project today about how to make your very own DIY gilded succulents.
This is when all of the true green-thumbers out there are starting to cringe. Gilded succulents? PAINTED succulents?!
Yes!
But first, I'm going to give you guys a little biology lesson so that you do it the right way and not the wrong way!