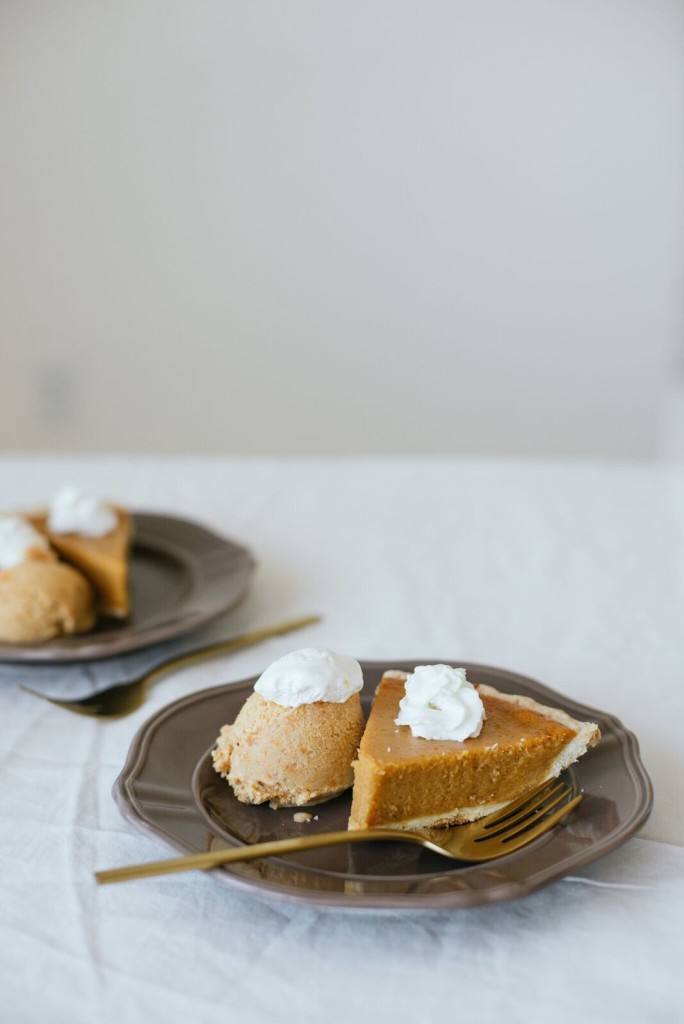 It's here! Turkey week and the official coundown to Thanksgiving is on!
Not going to lie, I'm probably more excited for Black Friday, but if you ask the hubs, it's all about the turkey, sides, and the snacks too.
Oh, and don't forget the dessert!
He's definitely a sucker for fresh pumpkin pie topped with whipped cream, but I'm going to switch things up a little bit this year and serve his slice with something else on the side.
No, not vanilla ice cream. Sweet potato ice cream!
Wait…what? SWEET. POTATO. ICE. CREAM.?!
Yep, you heard right. I'm mixing up that typical veggie made for a casserole, and turning it into dessert!