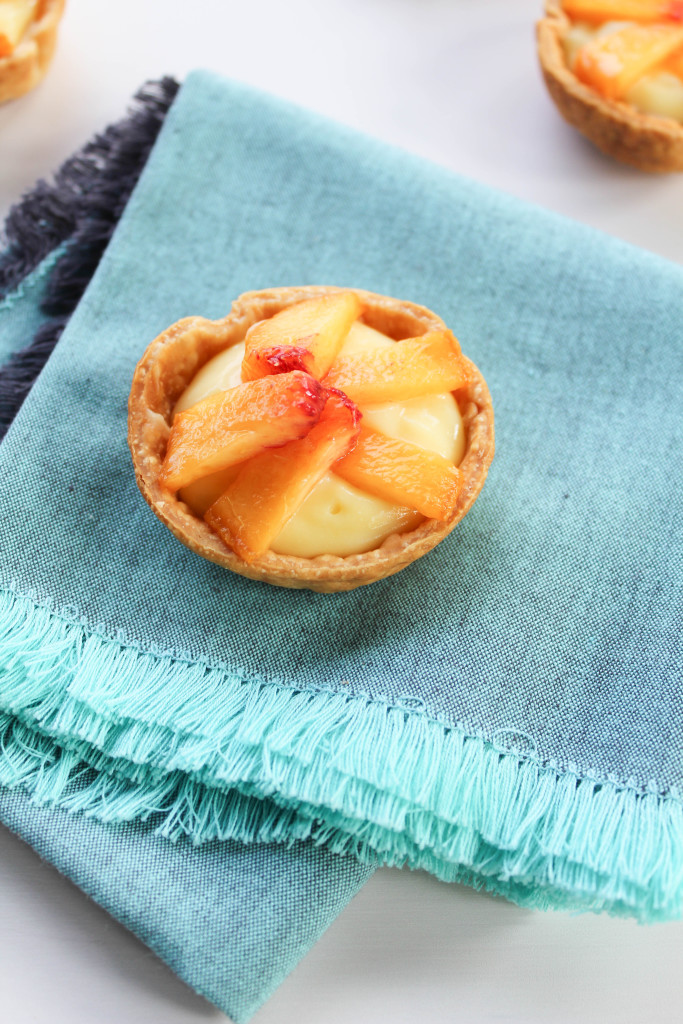 After my farmers market visit (and the whole bag of peaches that I bought!) I wanted to find another use for the yummy peaches other than just for ice cream!
I decided on some fresh fruit tarts because they are delicious but also really pretty on a plate. If you have guests over or are planning a summer soiree, these tarts are perfectly bite-sized for mingling and oh-so yummy too!
But I couldn't just make any regular fruit tarts, I had to highlight peach season! So these peaches and cream tarts were born!