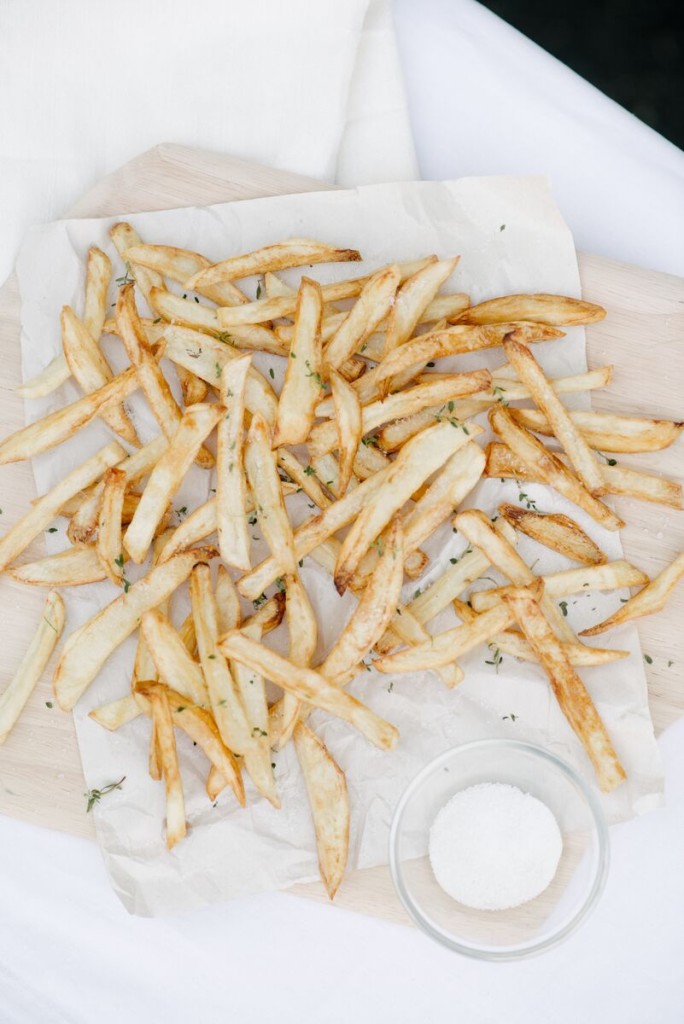 I'm definitely a sugar girl through and through, but there is one kind of salt that I can get down with. French fries.
There's just something about deep fried potato wedges that speak to my inner food obsessed self.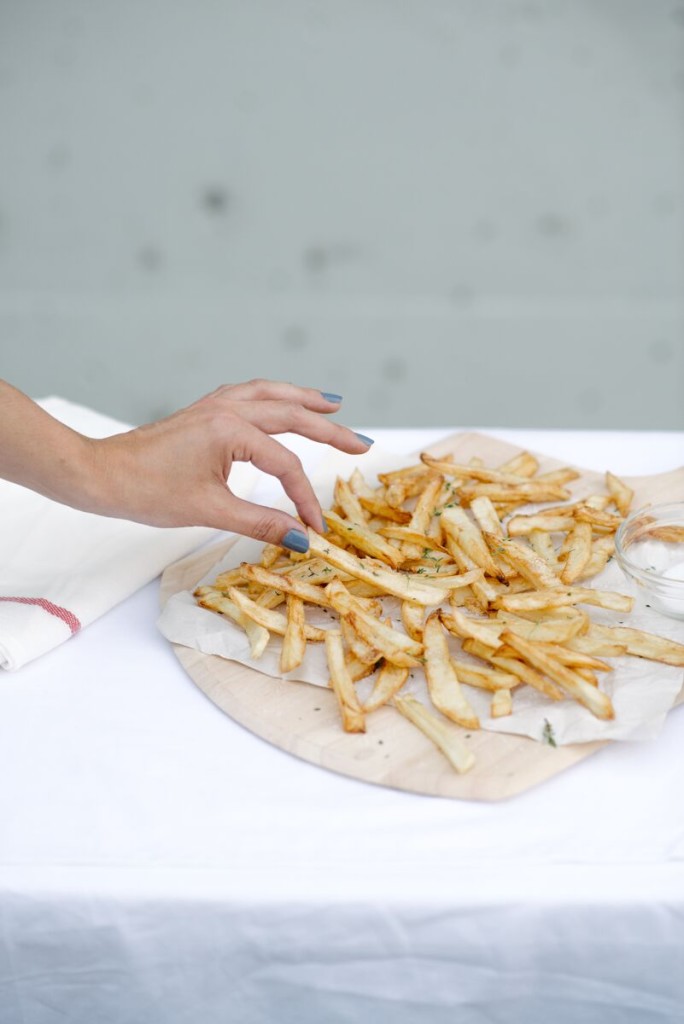 And potatoes are a vegetable, so that's good, right? They're pretty much one of the 5 food groups. So, yep, I approve.
But I couldn't just leave my fries plain. I'm from Canada, so you know I had to get a little crazy and add some vinegar with mine.
Fries without vinegar in Canada are like a sin. We have ketchup (and fry sauce in Utah). In Canada, they serve your fries with little packets of vinegar. So funny, but delish nonetheless.
These salt and vinegar french fries are the perfect mix of crispy, vinegary, salty goodness. Perfect to serve for game day, with burgers on the grill, or just for a snack.