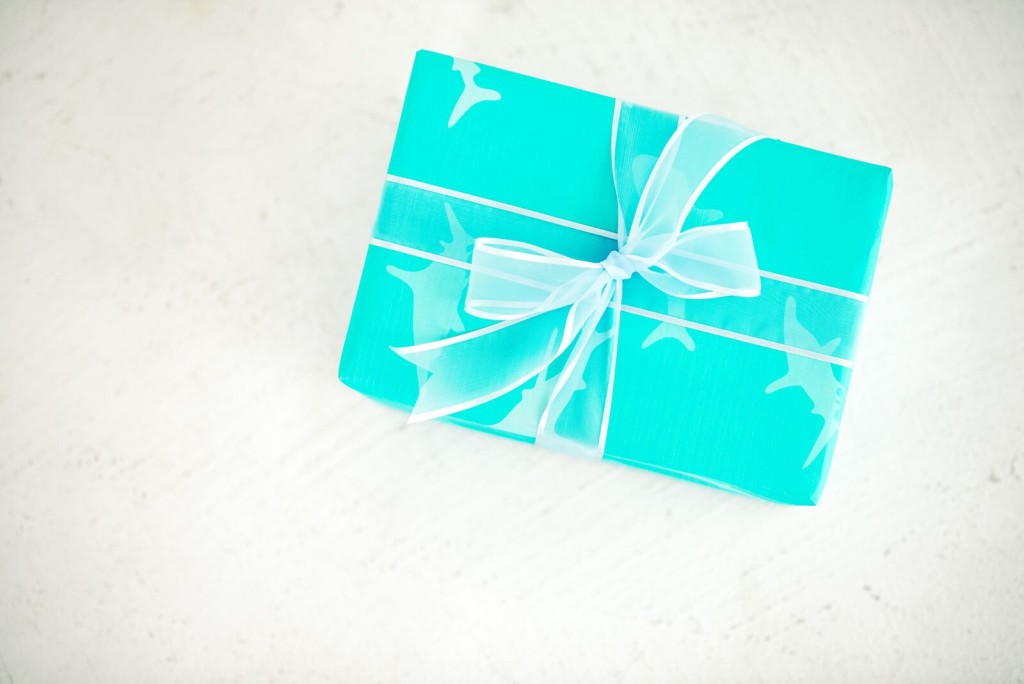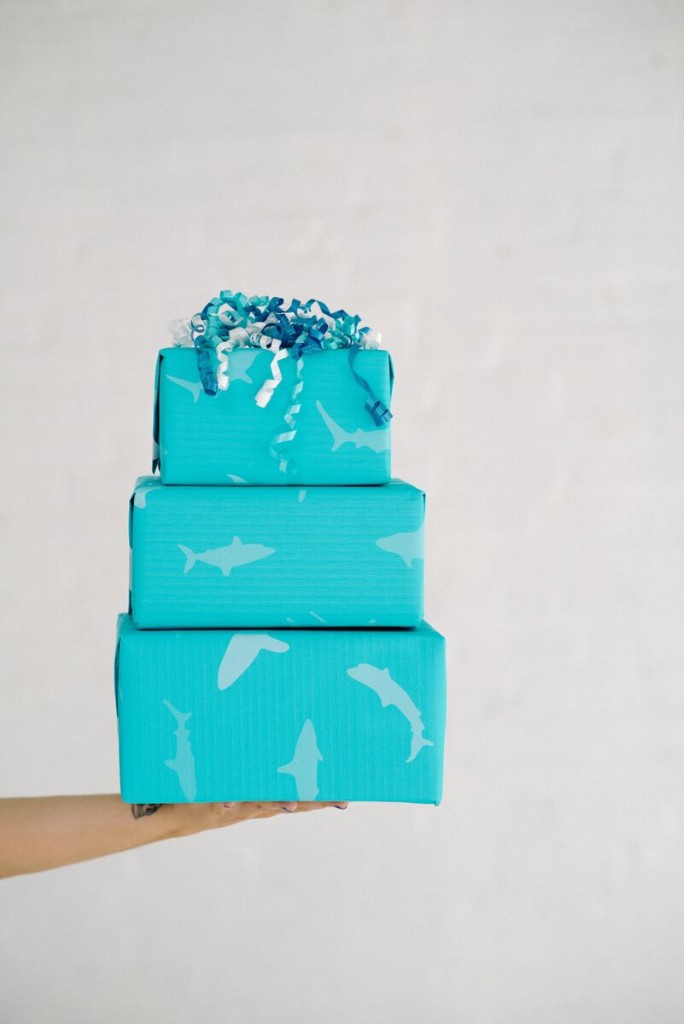 I'm just keeping the shark week theme going with another fun project for you guys.
Again, I'm in total heaven this week and any excuse to turn a shark into something cute and fun is right up my alley.
(And yes, I completely realize that sharks are not cute and fun in real life. I'm going with misunderstood).
Either way, I feel like today's project is just that….cute, fun, and irresistible to boot.
Printable shark gift wrap!
Come on….tell me it's not awesome. I dare you.