Using a few simple supplies you can create these awesome DIY zodiac appetizer plates to serve at your next gathering or give as a gift to a friend!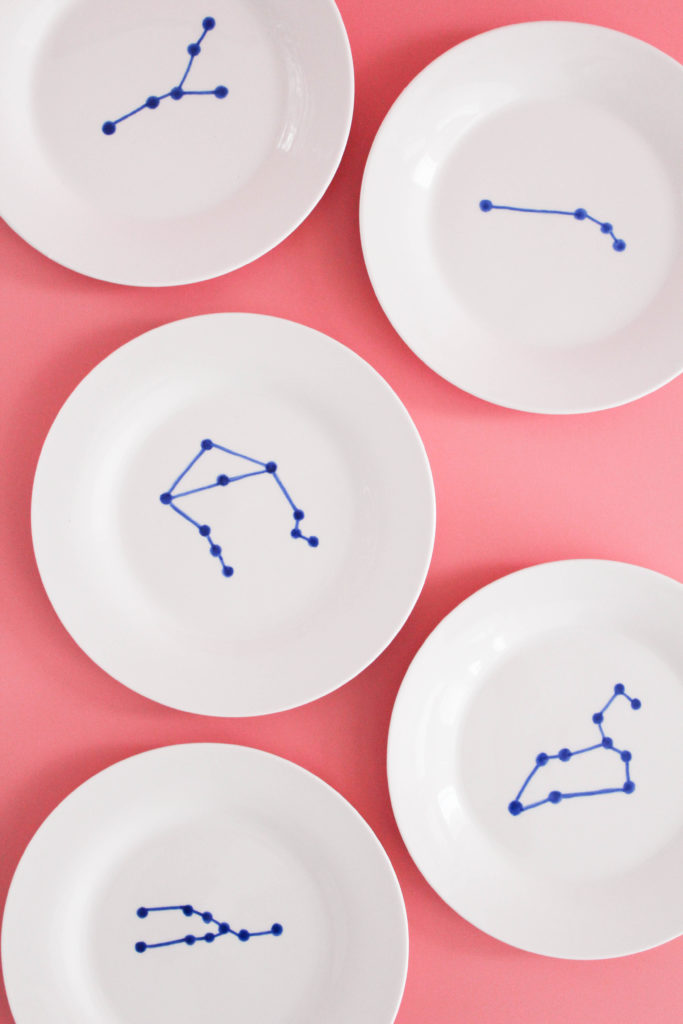 What's your sign? No, that's not me giving you a cheesy pick up line. Whether you believe in astrology or not, most people do know what their zodiac sign is. And it's exactly what you'll need to know to make today's DIY zodiac appetizer plates!
The word "zodiac" is usually always tied to astrology, but did you know that it holds a place in astronomy, too? The zodiac is actually 12 different constellations that lie along the annual path of the sun. The constellations are patterns that were seen in the sky and are associated with ancient Greek culture. I'm definitely not an expert when it comes to the history of our zodiac charts or constellations or if they actually make any sense, but whether you believe in your zodiac signs and constellations or not, they do still make some pretty cute appetizer plates. And these DIY zodiac appetizer plates are actually a cinch to make too! What's not to love about that?!